Whatever Alexa Chung touches turns to fashion gold and this season it's the suede skirt - since gracing those famous pins, this 1970s throwback has now become a must-have item for spring.
But how should you wear it? Watch the video above for tips on how to accessorise this style staple and take your look from desk to dinner in a few simple steps.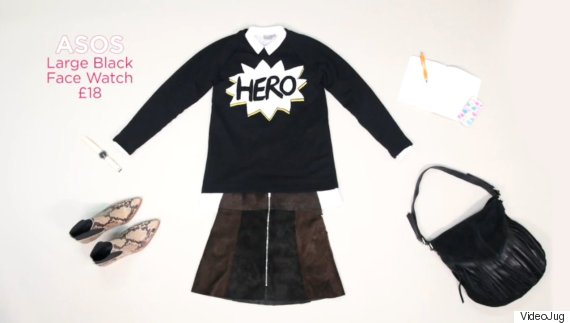 AM: Profesh it up with a classic white shirt and layer with a jumper on top for those fresh spring mornings.
70s patchwork suede mini skirt, £45, Milk It at ASOS
Smart Shirt with side splits, £28, ASOS
Sweatshirt with hero print, £30, ASOS X We Are Hairy People
Suede fringed shoulder bag, £38, ASOS
Kraft exercise book, £4, Paperchase
Charlotte iPhone case, £12,
Skinnydip; Marr snake-effect pointed ankle boots, £75, Topshop
Large black face watch, £18, ASOS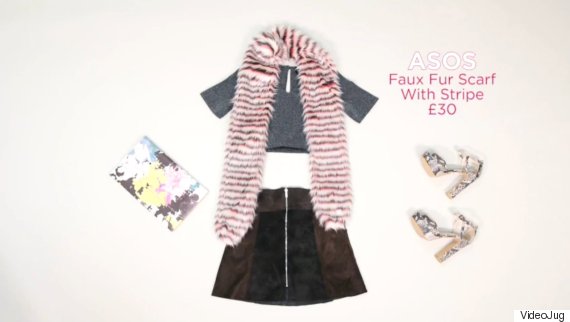 PM: Reboot the skirt for cocktail hour with a sparkly crop, faux fur and new heel heights.
70s patchwork suede mini skirt, £45, Milk It at ASOS
Top in metallic with curved hem, £25, ASOS
Lena snaked platform sandals, £56, Topshop
Occasion print clutch, £24, Warehouse
Faux fur scarf with stripe, £30, ASOS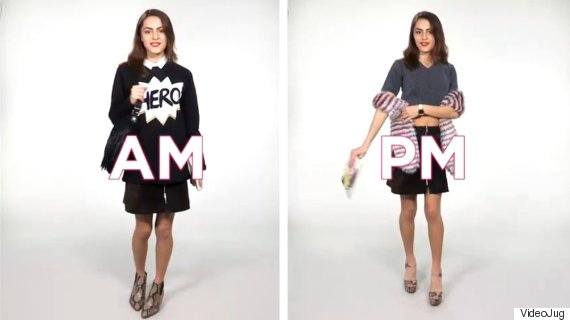 Et voilà! The perfect transition from day-to-night.
SEE ALSO:
SEE ALSO:

How To Navigate The Hot, Sweaty Mess That Is Between-Season Dressing

Woman Wears Same Outfit Everyday For Three Years - Here's Why