Nick Clegg has thrown in his tuppence again on the subject of 007, telling Magic Radio that his first choice for a James Bond villain would be Katie Hopkins.
In news that will no doubt delight the self-defined opinionist, the Liberal Democrat leader decided she would be the perfect fit to walk in Blofeld's shoes.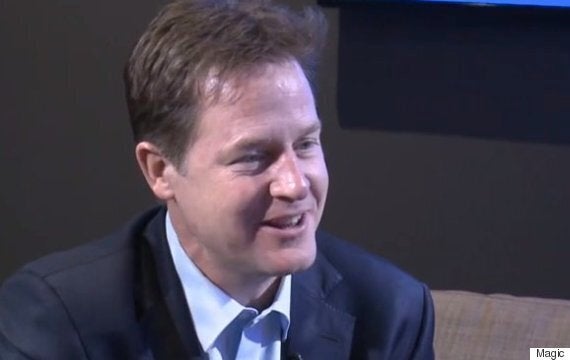 Nick Clegg's choice for Bond villain shows his finger is on the pulse
Asked by hosts Nick Snaith and Aileen O'Sullivan who would make the perfect villain for Bond, Nick Clegg immediately answered, "Katie Hopkins."
And, equally unsurprisingly, he made UKIP leader Nigel Farage his second choice - "luring James Bond to the pub on false pretences."
"And not letting him out. Yeah, there you go. What an image, Nigel Farage luring Idris Elba to the pub and not letting him out... And William Hague saying, 'I wanna be James Bond' from the sidelines."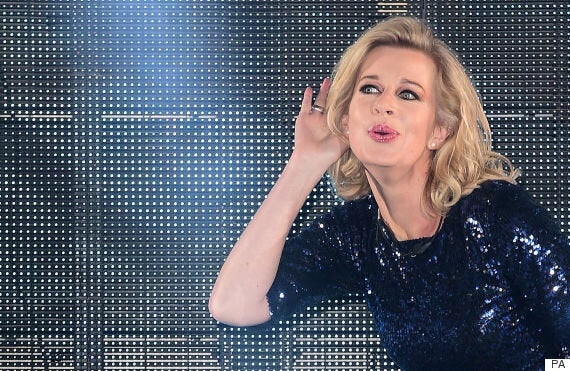 What's that you say? Katie Hopkins will no doubt be delighted with Nick's choice
That last remark was in response to hearing that David Cameron had nominated his Tory colleague William to be the next Bond. "Give me a break," was what the Tories' Coalition Partner (for another week at least) had to say on the matter.
And in other, less important, news, he clarified why he had to do a U-turn on tuition fees for students...
Well, I was between a rock and a hard place. You find this in politics. You find this in life. You'll remember fees were introduced by the previous government. They went up, there was no money left. Both the Conservative and Labour parties wanted fees to go up, so we struck the fairest deal for graduates that we could.
And that his wife Miriam would make a perfect replacement for Nigella Lawson, now that the Spanish lawyer's cookery blog has gone public...
"This started, by the way, about three years ago now when she said that she wanted to, firstly, get our three little boys to learn to love to cook and stuff and not repeat the mistakes of their dad, who's rubbish in the kitchen. But also she thought, at the same time, it'd be fun just to show them how a blog works. So she's been doing this with the boys for three years now and sort of revealed it to the world just the other day."
And there you have it. The General Election is next Thursday.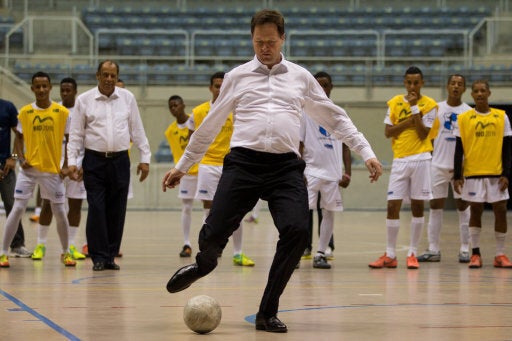 Nick Clegg: 47 Funny Pictures