The Sun newspaper revealed its backing for the Conservative Party on Wednesday, telling English readers to vote Tory to stop the "SNP running the country." At the same time the newspaper's Scottish edition backed the nationalists, fluffing Nicola Sturgeon and telling readers not to fall for the "Tory lie."
Is Murdoch's journey to the dark side complete?
The Tories have yet to comment on The Sun's backing, which could be help or hinder their campaign, such is the questionable public regard for News Corp's ageing proprietor and his publications.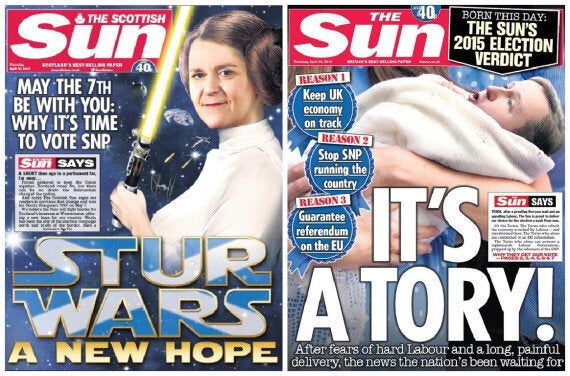 The English edition barked: "It's a Tory," explaining that Cameron's party will keep the economy on track, stop the SNP and guarantee an EU referendum. A vote for Nigel Farage's Ukip was dismissed as bringing the "Labour/SNP nightmare closer."
The Scottish edition featured a Star Wars pun alongside a picture of the First Minister in the guise of Princess Leia.
Its editorial yelped: "If the Conservative Party ever understood Scotland, they don't any more," adding: "David Cameron and his Chipping Norton set look north with a mix of confusion and fear. Don't buy this desperate 'vote SNP, get Tory' lie. If we send 50 anti-Tory MPs to London, why does it matter if only a handful are Labour this time?"
As Obi-Wan Kenobi would have doubtless said: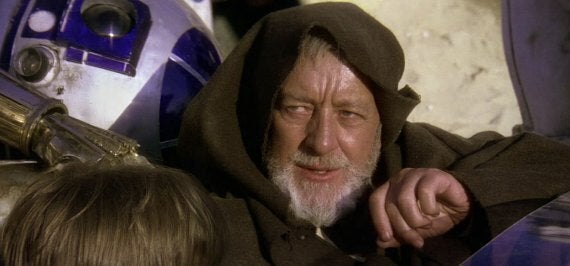 'These are not the newspapers you're looking for'
Below are scenes from a Star Wars dance-off: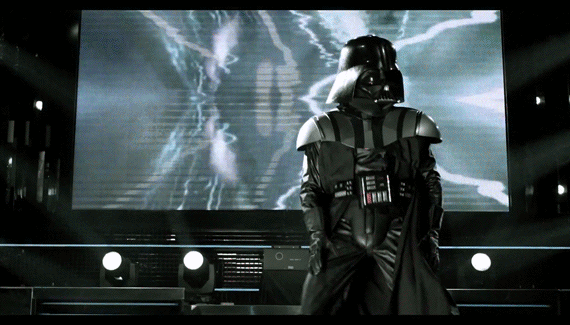 Star Wars Dance-Off