When comedy magician, Bill Sharpe, requested an Ace of Spades tattoo from an unqualified tattooist. Little did he know the horrors that were about to be unleashed upon his upper arm.
Sharpe, who hails from Shrewsbury, originally asked the 'tattooist' to create something like this.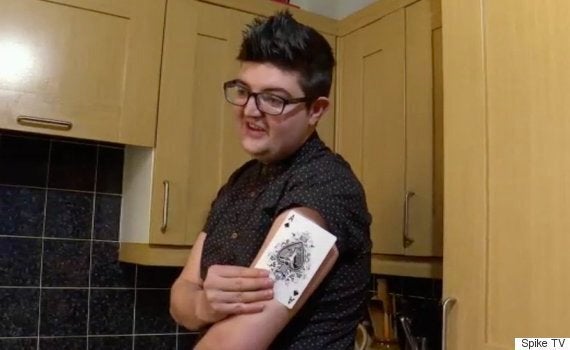 But instead he ended up with this.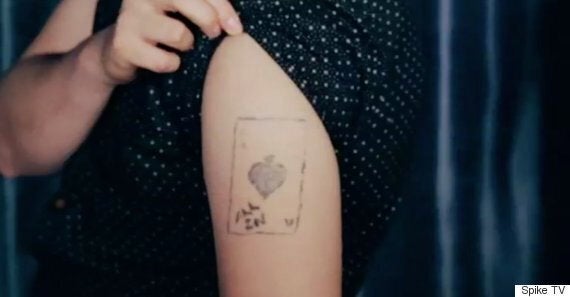 Appearing on tonight's episode of Tattoo Disasters UK on Spike TV, Sharpe reveals that he thought his unfortunate tattoo job "looked horrendous".
"[It was] Nothing compared to what I imagined. Just terrible," he said.
Originally, Sharpe had wanted an Ace of Spades tattoo which looked just like the card, with barbed wire around it so that it looked like it was "tied" to his arm.
But, £20 down, his dreams for a kick-ass tattoo went up in a puff of smoke after he let a former colleague loose on his arm with a tattoo gun.
His girlfriend and assistant, Sian, revealed that the worst thing about it is that it doesn't look like a playing card at all: "It's kind of an upside-down strawberry."
The upper-arm abomination was created by a colleague of Sharpe's when he worked at a holiday park. "It felt like he was gauging out my skin rather than scraping my skin," said the magician.
Horrified by what was left on his arm, Sharpe stopped the unqualified tattooist before he could finish and has been left with a permanent reminder of the experience ever since.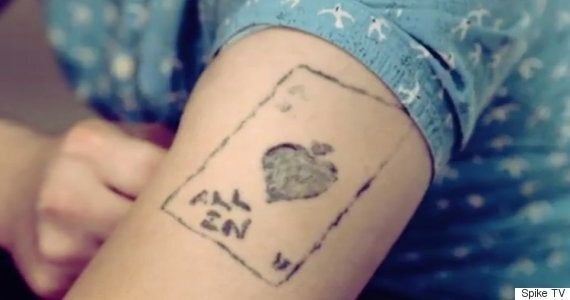 But there's a happy ending for Sharpe, who went to see professional tattooist Tom Jones.
Jones came up with a design involving a magician's hat to hide the botched tattoo job underneath.
And Sharpe is now 100% happier with his new ink, adding: "It's comedy, tragedy, magic, everything that represents me and my career."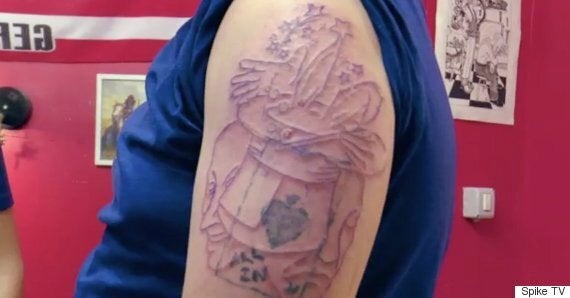 Catch Tattoo Disasters UK on Spike TV at 9pm.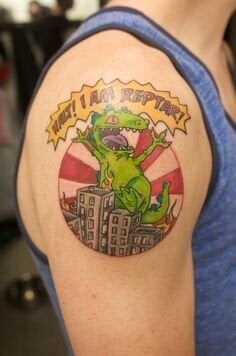 90s Tattoos That Are All That And A Bag Of Chips