Richard Hammond and James May have been spotted arriving at the BBC's London HQ, just weeks after both stating that they would not return to 'Top Gear' without sacked presenter Jeremy Clarkson.
The duo looked relaxed as they made their way into the BBC building on Wednesday, after stopping to pose for a few photos with fans.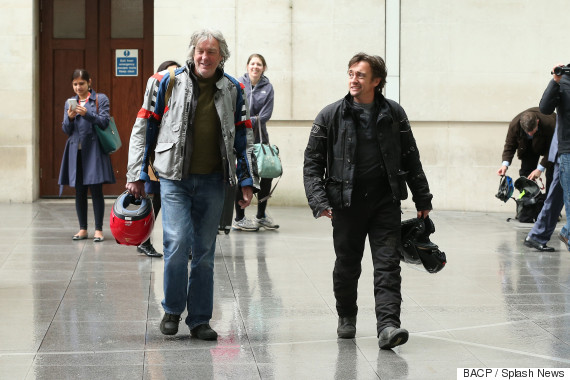 Something you'd like to tell us, gentlemen?
Last week, James shared his thoughts on returning to the motoring show without Jezza, stating: "Me and [Richard] Hammond with a surrogate Jeremy is a non-starter, it just wouldn't work. That would be lame, or 'awks' as young people say."
Soon after, Richard echoed his statement, tweeting: "To be clear amidst all this talk of us 'quitting' or not: there's nothing for me to 'quit'. Not about to quit my mates anyway."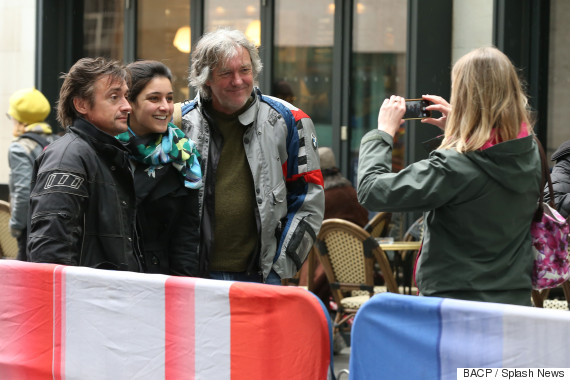 Wait... we think we're on to something - is this woman the new presenter?
The presenters' comments appeared to suggest that BBC bosses were going to pause in their hunt for a replacement Jeremy.
However, the sacked presenter was then spotted in a beer garden with Jodie Kidd on Tuesday, sparking speculation that the former model could be about to step into his old job. Will Mellor is also believed to be on the Beeb's shortlist.
Has Jeremy given Jodie his blessing? Watch this space…
LIKE US ON FACEBOOK | FOLLOW US ON TWITTER