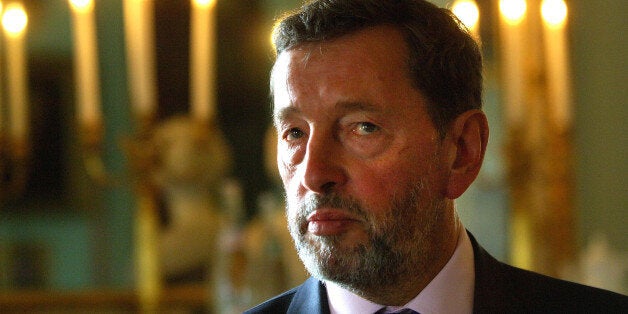 Labour is being swept away by an SNP "tsunami" in Scotland that will likely leave it unable to win a majority on May 7, David Blunkett has conceded.
The former Labour home secretary told BBC Radio 4's World at One programme on Thursday that Scots were now "switched off to even rational argument" when it came to politics.
"People are not even prepared to take leaflets or to engage in discussion. It's as though a great part of the Scottish nation have switched off and that is so dangerous for the Union and for the future of Britain as a whole and I think what happens from 8 May will need something different to the normal run of politics," he said.
Nicola Sturgeon is on course to greatly increase the number of SNP MPs from its current crop of six. A poll released yesterday even suggested the nationalist party could win all 59 of Scotland's seats. An Ipsos Mori poll for STV News found support for the nationalists at 54% while Scottish Labour had slipped to 20%.
Blunkett said: "Now we have a situation where Labour could win literally scores of seats in England and Wales and see themselves unable to offer a majority Labour government because of what happened in just one part of the United Kingdom."
In an interview with The Huffington Post earlier in the campaign, shadow justice secretary Sadiq Khan also admitted Labour would have won the election "easily" if it had not seen its support collapse in Scotland.
Today Sturgeon begun a whistle-stop tour of a dozen target constituencies across Scotland as the final weekend of election campaigning approaches. The First Minister will travel to the four corners of the country as part of a final push for votes on May 7.
Sturgeon, who has been at the front and centre of the SNP campaign, said she would continue to work hard for every vote.
"There's now only one week to go until the election and the extent of the opportunity in Scotland's grasp is becoming clearer by the day - and I'm looking forward to taking the SNP's positive, anti-austerity message to communities in every corner of Scotland, " she said.