This month will see voters in the Republic of Ireland make history by holding the world's first national referendum on legalising same-sex marriage.
The big day is on 22 May and while opinion polls suggest a lead for a Yes vote, much of the country is still deeply divided.
Which makes this image of two women kissing whilst a No protestor waves a placard behind them all the more powerful.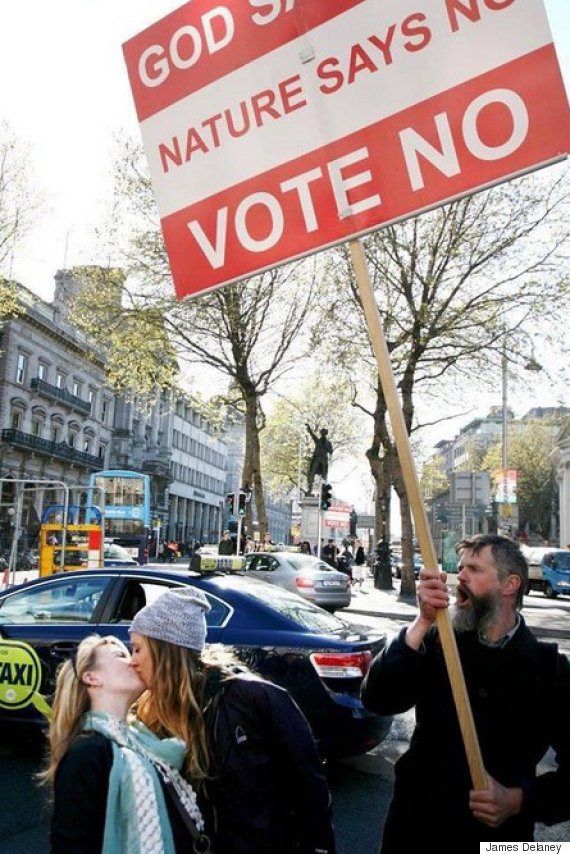 Sticking it to the man: Two women share a kiss in front of a No vote protestor
The snap was captured by photographer James Delaney outside Trinity College in Dublin.
He told Huffington Post UK: "All of the Yes campaigners seemed to be overpowering this man's lone No campaign.
"I don't think many people saw the girls kiss as there was quite a large crowd, but the few that did began to cheer as if something great had happened.
"I knew it was a good photo, but I didn't realize until I got home and saw the picture on a larger scale. The man's reaction was what made the photo, I think."