Lily Allen took over-sharing to a new level this week, when she revealed a bit more than we were hoping to know about her upcoming 30th birthday bash.
SEE MORE:
On Thursday, the 'Smile' singer uploaded a picture of a box containing an iPod, some trainers and various studio equipment, including headphones and a microphone, captioning it: "#Lilys30thBirthdayBash"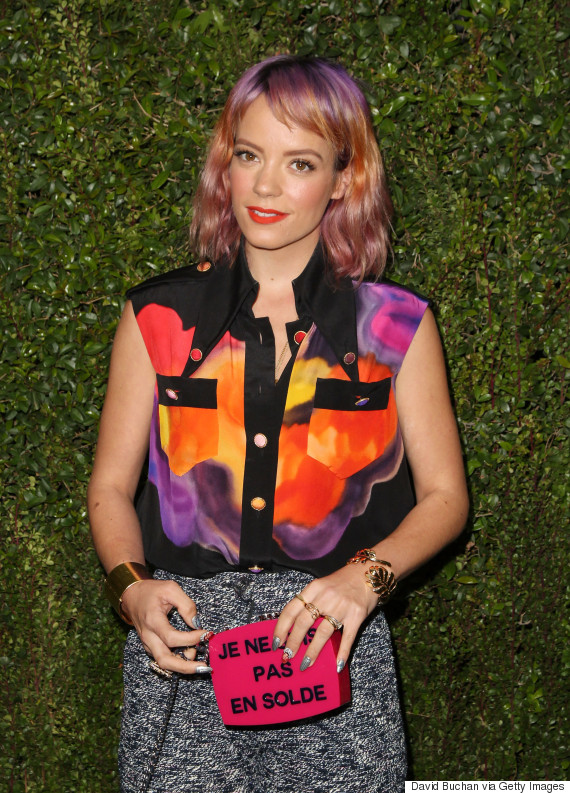 Lily Allen
However, it could well be that she gave away more than she intended to, after some of her fans noticed that the box also contained a bright pink sex toy.
Moments later, Lily - who celebrates her 30th birthday over the weekend - uploaded the same picture again, but this time with the item in question obscured by a giant, grinning Emoji.
However - perhaps wisely - she decided against deleting the original picture, which is still visible on her Instagram account.
Within her song lyrics, Lily has always spoken candidly about her sex life, whether that's in a complimentary way, such as on 'L8 Cmmr' or 'Close Your Eyes', or to put down her previous partners' techniques, such as 'Not Big' or her hit single, 'Not Fair'.
Last year, she admitted in an interview that her husband was "completely embarrassed" by the way she spoke favourably about his performance in the bedroom in the lyrics on her most recent album, 'Sheezus', which topped the charts when it was released last year.
LIKE US ON FACEBOOK | FOLLOW US ON TWITTER