There are roughly 300 million children on this planet who have no shoes to wear.
This heartbreaking reality has been the driving force behind American philanthropist, Kenton Lee's venture The Shoe That Grows which has been gathering considerable momentum since its official launch in October 2014.
In a nutshell, the organisation provides expandable shoes to children to help protect their tiny feet from soil-transmitted parasites and diseases.
They have since helped 2,500 children (and counting) with their ingenious footwear solution. And, while it might be a small drop in a very large ocean, it's certainly a start.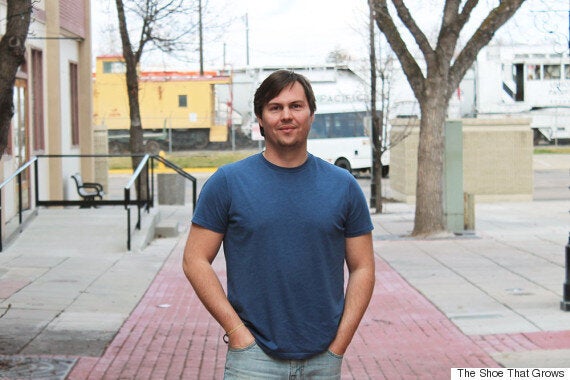 Lee, who is from Idaho, US, was inspired to launch the initiative after his post-college travels led him to Nairobi, Kenya.
"When I was in Nairobi, I lived and worked at an orphanage with about 140 kids," the 30-year-old tells HuffPost UK Lifestyle.
"One day, we were all walking to church when I looked down next to me at a little girl in a white dress. I was shocked that she was wearing shoes that were way too small.
"In fact, they were so small that she had to cut open the front to let her toes stick out."
After realising that many of the other children also had shoes on that were far too small, Lee asked the director of the orphanage why this was.
The director replied that they'd received a shipment of donated shoes a year before, but had not received any more since then. On top of this, they didn't have enough money to buy the children new shoes.
So they simply had to "make do" with what they had.
Having something of a lightbulb moment, Lee thought to himself: "What if there was a shoe that could adjust and expand?"
And as quickly as that, the seed was planted.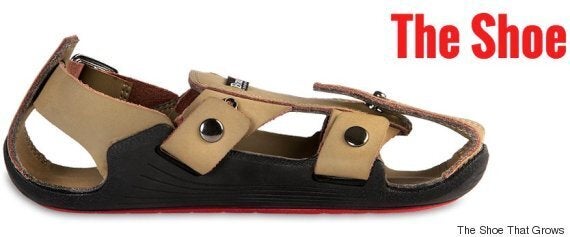 Since its launch, the organisation has sold over 3,000 pairs of sandals, which can be adjusted to accommodate up to five different sizes of feet while also being durable enough to last at least five years.
"Some people are still waiting to take the shoes with them on their trip to give them to kids," reveals Lee. "But I bet that at least 2,500 of them are literally out there right now on kids' feet."
The organisation works by selling their expandable shoes to people who work with children abroad. They've also partnered with five organisations who work with children all over the world.
Anybody can help out by going onto the Shoe That Grows website and donating a pair of shoes to go into a duffle bag, which is then sent out by one of the five partner organisations.
Initially there were some teething problems with setting up the initiative, particularly as Lee had absolutely no "shoe experience". But, after a lot of searching, he came across shoe development company Proof of Concept which has helped him every step of the way.
"The design process was still difficult," admits Lee. "Our goal was to create a pair of shoes that could grow as much as possible, last as long as possible, and cost as little as possible."
But, despite it taking several years to come into fruition, he found a way to make it work.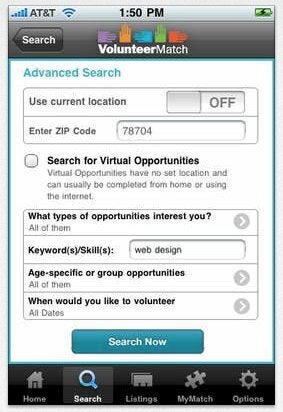 10 Charity Apps That Make Giving Part of Living
When he's not providing miracle shoes to children in developing countries, Lee is also the lead pastor of a church in his local neighbourhood.
"My life is now half shoes - although the past few weeks it has been all about shoes - and half pastoring this small church."
He reveals that his travels really opened his eyes to the importance of helping others: "I took time to travel and see the world after college - I lived in Quito, Ecuador and then in Nairobi, Kenya. And once you get to live with other people, get to know other people, and really care about other people - then your life changes.
"I came away from those trips really believing that we are all in this together."
His vision for the initiative is simple: "I hope that we can be a resource for people who are already out there working with kids around the world.
"Ultimately, I would love for The Shoe to be manufactured, distributed and sold locally by local people in the places where they are being used the most. But we are still a few years away from making that happen."
And he adds that the project has really opened his eyes to the importance of tackling such issues: "I can't ignore issues around the world anymore because now they are happening to people I know.
"It feels really good to be able to help and give back. Especially because I feel like I'm helping my friends."
As part of HuffPost's What's Working initiative, we're profiling inspirational people and organisations who are making a positive contribution to society by finding solutions to the world's problems.