One of the stars of the highly-awaited 'Entourage' movie considers it a major achievement that the cast and crew of the hit show have managed to adapt their story for the big screen.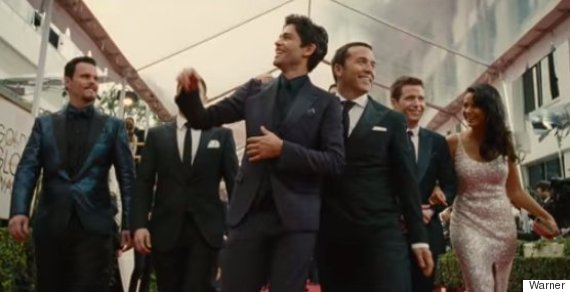 The Entourage is back for more exploits on the big screen
Bearing in mind the mixed fortunes of previous efforts - nobody mention 'Sex and the City 2' - Kevin Connolly may be right, when he tells Collider, "There's a lot of great shows but very few great shows have parleyed that into a movie, so it's quite an accomplishment."
Kevin plays Eric 'E' Murphy, alongside old castmates Adrian Grenier, Kevin Dillon and Jerry Ferrara, as well as the one and only Jeremy Piven, back in action as the irrepressible agent Ari Gold.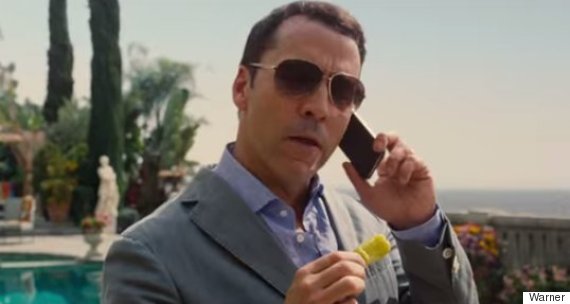 Ari Gold (Jeremy Piven) is now a studio head, but his problems have not gone away
Kevin isn't giving anything away about the film's plot, which will follow the series in charting the exploits of film star Vincent Chase and his pals, only saying that the script has taken on many evolutions since the film was first commissioned.
What what we do know is that their former agent Ari is now a studio head, and in a position to make Vince a star again - something Vince wants, too... on condition that he can also direct.
Meanwhile, 'E' is now settled down with Sloan (Emmanuelle Chriqui), and they're expecting a baby. Turtle is trying his luck with a lady whose muscles more than match his own, while Drama... well, it's Drama.
Kevin says of the plot, "Well, like most screenplays, it takes lots of different forms. There's been a bunch of different drafts. It's evolved a great deal, and it continues to evolve. I never stops, we always get new pages.
"Doug [Ellin]'s the writer and director, and particularly writer/directors have a tendency to do that, they're always writing and they're always trying to make it better where they and when they can."
In addition to the show's regular cast, the 'Entourage' movie will feature cameos from a number of high-profile stars, including Mark Wahlberg, Jessica Alba and Liam Neeson.
The TV show enjoyed eight successful seasons, before finally coming to an end in 2011.
Adrian Grenier recently spoke to HuffPostUK, when he mentioned there was little similarity between him and his screen alter ego Vincent Chase and that, unlike Vince, he'd almost sabotaged his changes of success because he hadn't felt sufficiently ready for stardom.
Read the full interview here...
The Entourage Movie will be in UK cinemas from 19 June. Watch the trailer below...
LIKE US ON FACEBOOK | FOLLOW US ON TWITTER