'Suicide Squad' filmmaker David Ayer has delighted fans, by revealing the first picture of the film's cast in full costume.
The cast are currently filming in Toronto and David's snap gives us our first look at stars including Margot Robbie and Cara Delevingne in character.
The picture shows (from left to right): Slipknot (Adam Beach), Captain Boomerang (Jai Courtney), Enchantress (Cara Delevingne), Katana (Karen Fukuhara), Rick Flagg (Joel Kinnaman), Harley Quinn (Margot Robbie), Deadshot (Will Smith), Killer Croc (Adewale Akinnuoye-Agbaje), and El Diablo (Jay Hernandez).
However, one of the movie's biggest stars is missing from the snap - Jared Leto.
Shortly after posting this snap online, David shared another photo, showing Will Smith in full Deadshot costume.
Other stars confirmed to be appearing in the film include Viola Davis, whose credits include 'Eat, Pray, Love' and 'The Help', and Jesse Eisenberg, who is best-known for his role as Mark Zuckerberg in 'The Social Network'.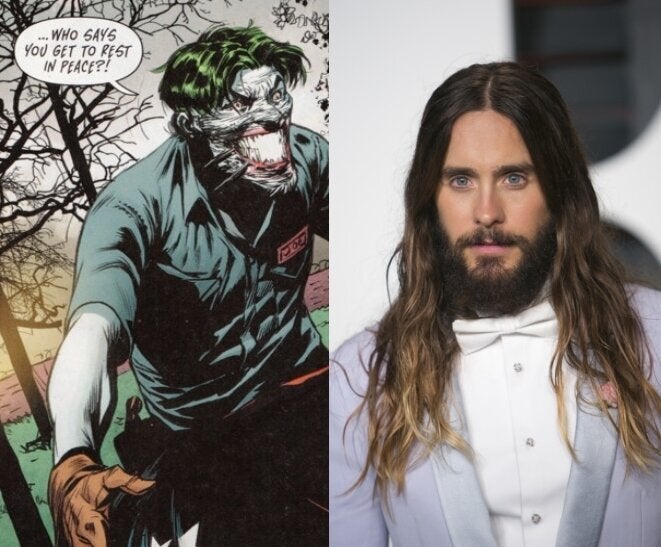 Suicide Squad Cast