The Conservatives have retained their lead, but it is down by four points, as the parties enter the final days of campaigning, according to the latest polling by Lord Ashcroft.
The final Ashcroft National Poll puts the Tories on 32% with Labour unchanged on 30%.
Meanwhile the Liberal Democrats are up two points on 11%, UKIP up one on 12%, the Greens are unchanged at 7% and the SNP up one on 5%.
The latest findings conducted over the weekend appear to suggest Labour and the Conservatives are still locked in an extremely tight race for Downing Street.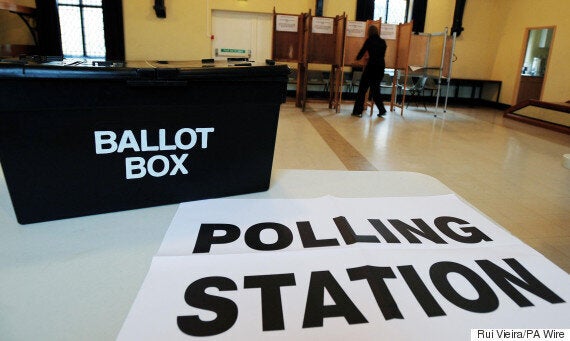 It's down to the wire according to the latest Ashcroft survey
Last week's Lord Ashcroft survey, put the Conservatives six points ahead of Labour on 36% compared to 30%.
The Tory peer's poll also previously showed the threat of Ukip receding with Nigel Farage's party down two points to 11%, with the Liberal Democrats on 9%.
The survey of 1,001 adults found Conservative Party supporters the most certain of their voting decision, with 79% responding that they would definitely vote that way, compared to 76% for Labour voters, 58% for Lib Dem voters and 63% for Ukip voters.
Just over three quarters (77%) of men said they would definitely vote for the party they named, in contrast with two thirds (67%) of women.
More than half (51%) of all voters agreed with the statement that "the policies of the last few years have failed and it is time for a change".
The number agreeing with the statement that "although the last few years have been difficult, the country is heading in the right direction and we need to stay on the same path" was down four points to 41%, the poll found.
A Survation poll for The Mirror (interviewing 1,504 adults online between 4-5 May) also showed the deadlock continuing into the final hours of the campaign.
It put Labour on 34% and the Conservatives 33% - both unchanged.
There was no movement either for Ukip (16%) or the Liberal Democrats (9%) with the Greens up one on 4%.
Related