There are housemates from hell, and then there is this woman - who was caught by hidden cameras spitting in her roommates' food and seemingly trying to poison them with window cleaner.
Hayley King, a 22-year-old studying at the University South Carolina, is now facing up to 20 years in jail after being charged with unlawful, malicious tampering with a human drug product or food.
King's two roommates had set up the secret cameras because they were afraid of what she might do following a string of altercations, ABC News reported.
CCTV footage shows King opening the fridge, spitting into several containers and pouring glass cleaner into one of them.
One of the roomates told police she had eaten food from one of the contaminated containers, according to local news outlet The State.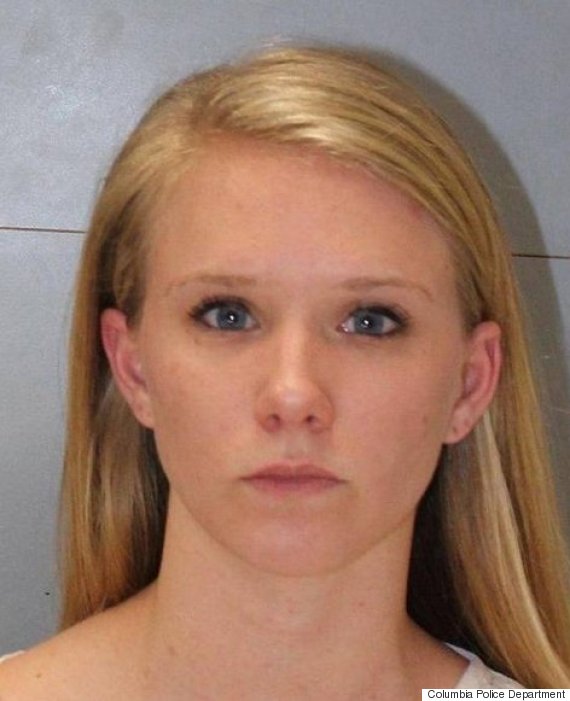 Hayley King's mugshot
"The aftermath ... caused me to fall behind in my classes," one victim told WIS TV. "I was forced to switch out of one of my courses because I was so distracted with everything going on. This not only affected me physically, having to deal with the repercussions of the incident, but also mentally from the anxiety that came along with it."
King was arrested shortly after the incident on February 4, but the charges only came to light following her court appearance on May 4.