While we're all in awe of the gorgeous bundle that is Princess Charlotte Elizabeth Diana, there are a few newborns stealing the limelight.
Pamper's new campaign, #EveryBaby proves that every beautiful baby born is a prince or princess to their parents with this 90-second documentary.
The short film calls for a celebration of birth after the royal princess was born, and might follows expectant parents entering the hospital on 2 May 2015, through to emotional labour and happy arrivals.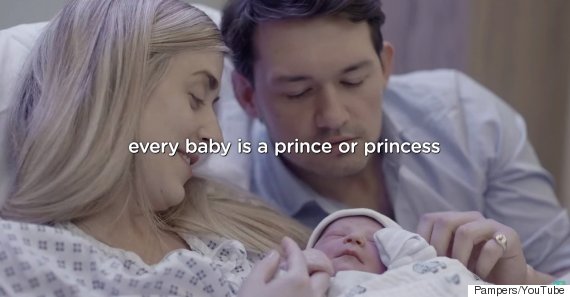 "We're incredibly proud of this unique project as by filming in real-time with expectant families, we were able to mirror the journey being featured in the news, enabling the nation to celebrate as one, by shining a light on every single baby being born at the same time." said Peter Yorke, Pampers Brand Director.
Elizabeth Stopford, who has also recently given birth herself, created and edited the moving film in under 24 hours. She filmed parents from their nervous anticipation, to sheer joy when their baby arrives.
SEE MORE:

Hilarious New Baby Photos That Went Spectacularly Wrong

Is Britain Failing Its Mothers? Report Shows Brits More Likely To Die In Childbirth Than Polish Women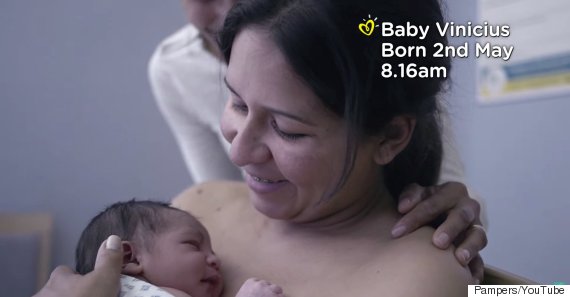 Mirroring the excitement of the #RoyalBaby, many have taken to Twitter to talk about the births of their children, as well as claiming the film has made them broody...
Breastfeeding for the first time was tricky but super cosy. My baby looked so peaceful and pleased and I felt just the same. #Everybaby

— The Jetset Mama (@TheJetsetMama) May 5, 2015
Awww Pampers #everybaby ad is so adorable!

— Imogene (@_imzreynolds) May 5, 2015
I might have 7 children but I remember each birth in detail. Special days #everybaby @tots100

— afra willmore (@madmumof7) May 5, 2015
How adorable is the @Pampers_UK advert? #everybaby is a prince or princess - congratulations to all the mums who gave birth yesterday xx

— Michelle (@mummy2monkeys1) May 3, 2015
My second son celebrates his 18th birthday today yet it only feels like yesterday when he was born at home, loved that birth #everybaby

— Nova (@cherishedbyme) May 5, 2015
Has it made you broody? Tell us your #EveryBaby moments below.