Weddings abroad - great opportunity for a holiday, right? But it also means on the day, half of your face will make a run for it - all down your neck.
As Instagram filters can only do so much, avoid a beauty meltdown with these tips from Olivia Newman-Young and Brideas :
1) Use a matt primer- Olivia uses MAC - and work it into your face using your fingers, paying particular attention to your forehead. This will soak up any sweat and oil.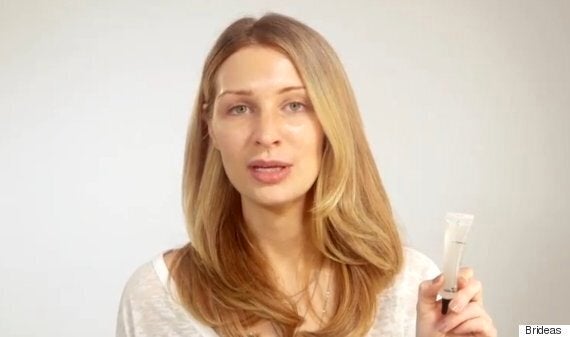 2) A base is important for full coverage, especially with cameras flashing, so take a foundation like MAC Pro Longwear and apply it to your face using a foundation brush. Start on your nose and work outwards. Don't be afraid to use your fingers to blend, and take it all the way to your ear.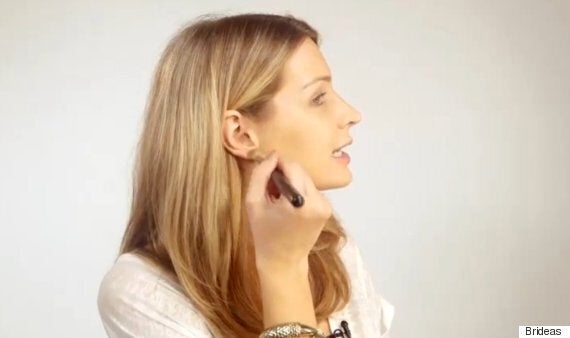 3) Brush a darker colour, like MAC's Studio Tech, onto your cheekbones.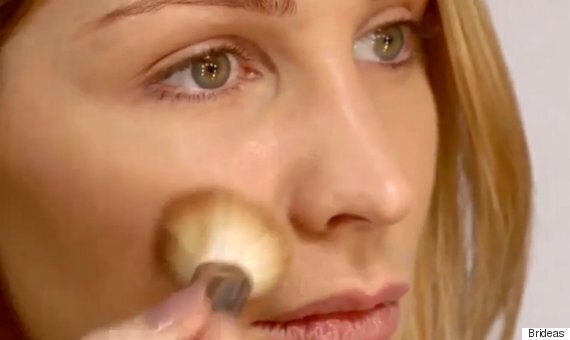 4) To define your eyebrows with something that will stick in the heat, try a brow kit like Benefit's Brow Zings. Use the slanted brush for definition under eyebrows, then use the other brush and powder to fill it in.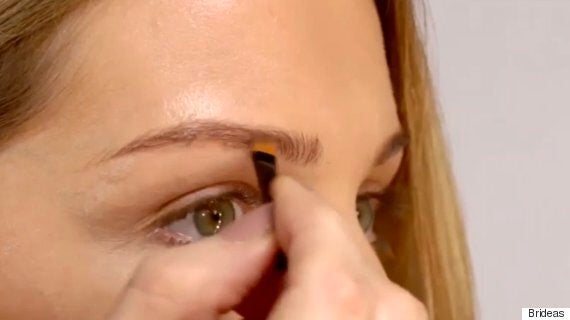 5) Using a neutral eyeshadow-Olivia's using MAC's Paint Pot- for a nice base, apply with a blending brush and dust it over the eye lid.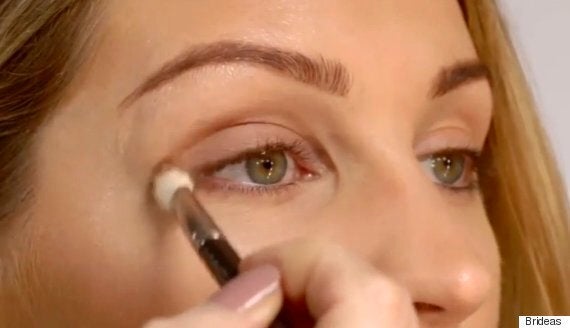 6) Take a lighter, cream colour like MAC's Cream Colour Base in Pearl and with your finger, dot it on the centre of your lid.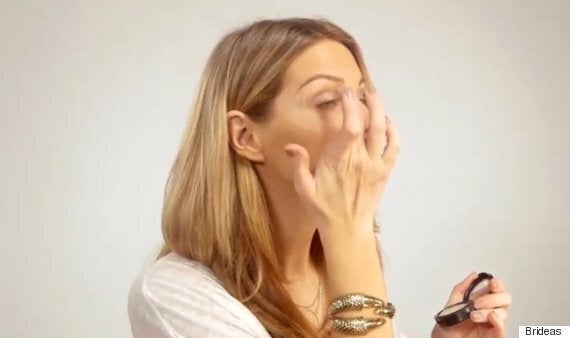 7) Use waterproof mascara to protect your makeup from tears and swear. Maybelline Colossal Volume Express mascara is used here on the top and bottom lashes.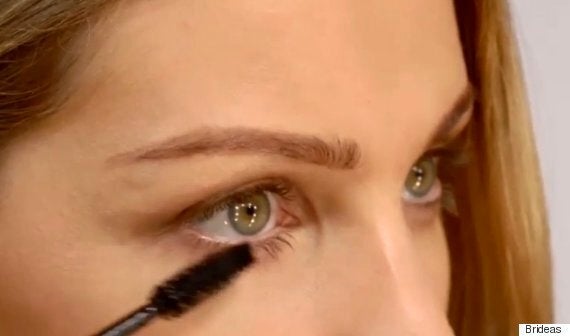 8) Using a brown eye pencil, draw on the back of your hand and rub an angled brush through it. Lightly blend into your upper lash line. Olivia uses a MAC pencil in coffee.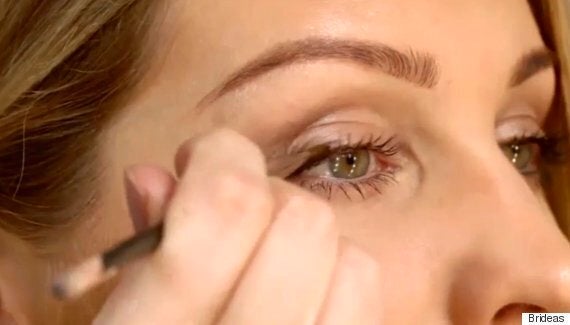 9) To outline your lips, use a colour slightly darker than your own natural lip- Olivia uses a MAC lipliner in Soar. Overdraw your cupid's bow to accentuate and lightly run the colour over your bottom lip.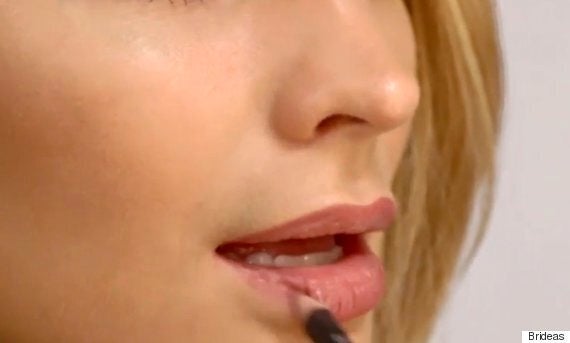 10) Apply a matte nude pink lipstick like MAC Viva Glam 2.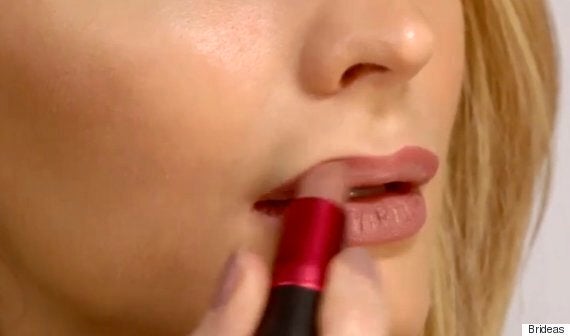 11) For your cheeks, bring the blusher brush just above your cheekbones to define them.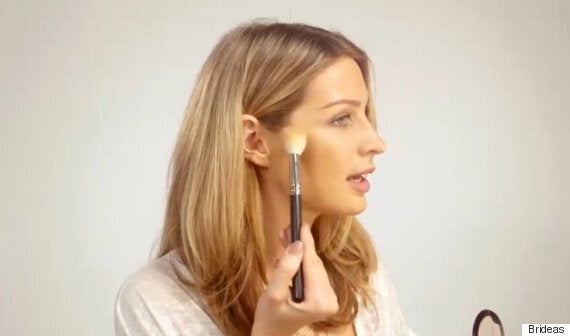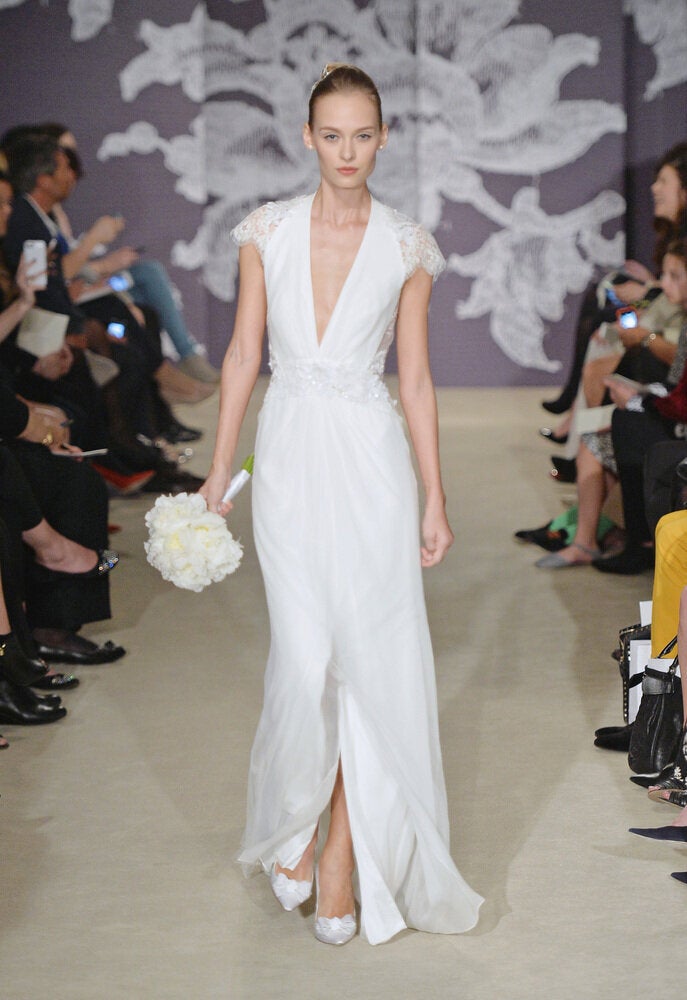 Spring Bridal Trends 2015