A woman has been granted her dying wish to marry her partner, thanks to the generosity of complete strangers.
Lee Bransden and Sandra Yates have been together for eight years, but after Lee became ill and was given weeks to live - the couple decided they wanted to tie the knot.
But as Australia doesn't allow same-sex marriage, their best option is to travel to New Zealand where they can marry legally.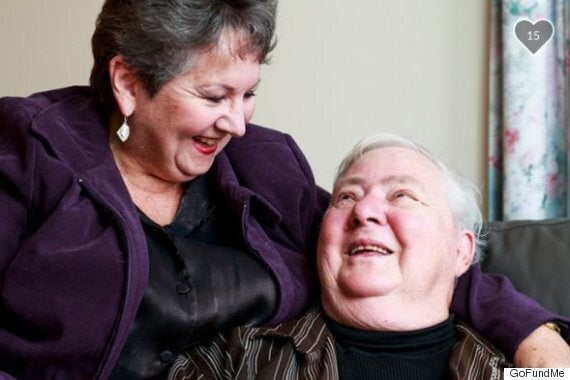 L-R: Sandra Yates and Lee Bransden
Unfortunately, as pensioners, the couple don't have enough money to pay for the trip - and any funds they do have is being spent on funeral preparations.
Friends of the couple set up a crowd-funding page in a bid to raise enough money to pay for flights and accommodation.
In just two days, the couple smashed their $6,500 target and are said to be "over-joyed by the generosity of strangers" and "excited that their dream is coming true".
Now, the fundraising target has been extended to raise money for a small reception in New Zealand and a short honeymoon for the couple.
The couple, who both worked as nurses, have known each other for more than 30 years. But as Sandra was married with children, they remained friends.
Lee and Sandra finally became a couple eight years ago and, after Lee's diagnosis with end-stage chronic obstructive pulmonary disease, want nothing more to get married.
"It will just make her really, really happy," says Sandra.