Already on the back foot over Robert Blay threatening to shoot a Tory opponent, Ukip is facing further embarrassment today over offensive comments made by another candidate about a prominent female journalist.
John Leathley posted on Facebook that newspaper columnist Yasmin Alibhai-Brown "needs a good shag" and that she "would love a big black thing up her a***", after she appeared on BBC's Question Time.
Leathley said he was "appalled and deeply ashamed" about making the comments.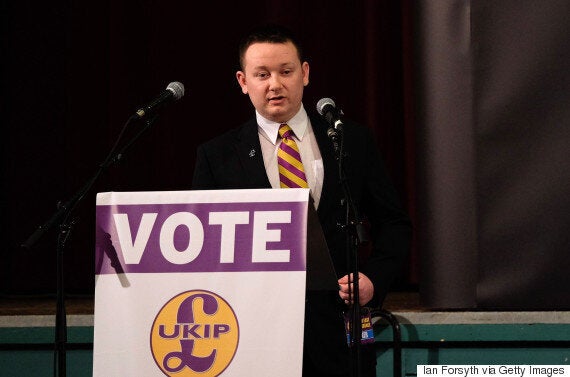 Ukip's John Leathley said that Yasmin Alibhai-Brown looked like she "needs a good shag" after she appeared on BBC's Question Time
Leathley, who is standing for Nigel Farage's party in Tony Blair's old constituency of Sedgefield, County Durham, apologised "unreservedly".
He said: "I read what I wrote now, I am shocked by them and am appalled and deeply ashamed of my words. The comments were made during a private conversation in the evening and clearly were never meant to be publicly released, and they should never have been said.
"I am very sorry and regret deeply being so coarse, it is out of character but no more excusable for that."
Ms Alinbhai-Brown said that the Durham University student's comments were "appalling".
She told Mirror Online: "Was he drunk? If he wasn't, then what he said was absolutely appalling. It's sexist, it's racist, it's violent."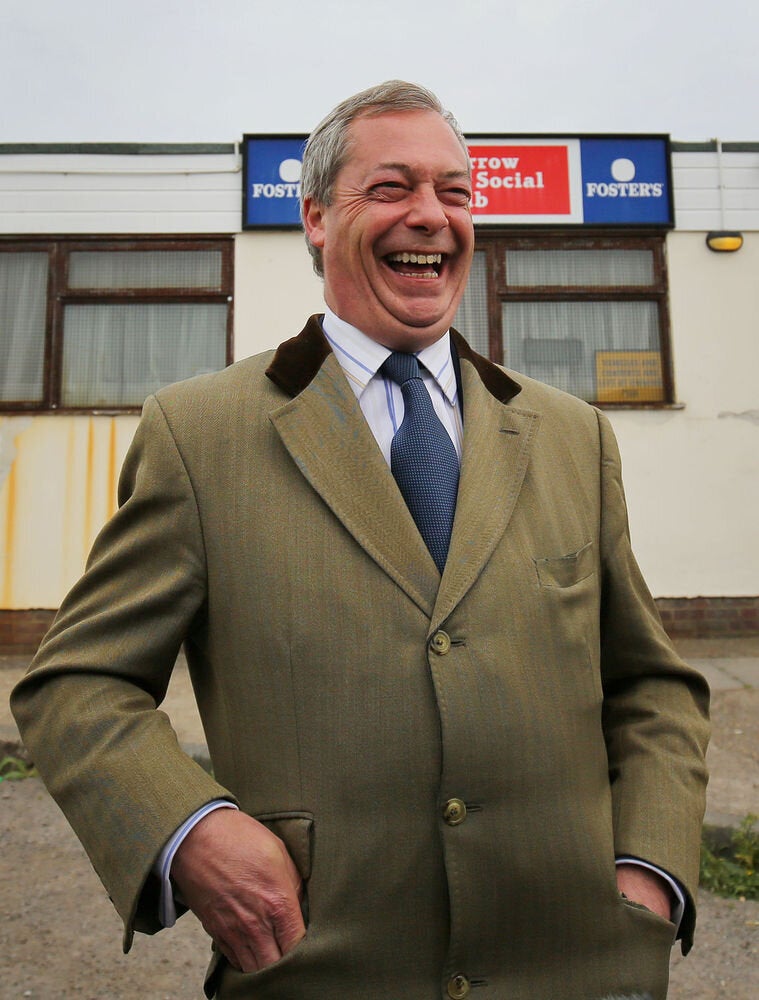 Ukip's John Leathley made offensive comments
She added: "I've always said Ukip was the nasty party and we find out again and again with incidents like this."
Ukip said Leathley has said he was "very sorry" for being "so coarse".
This is not the first time a politician has responded aggressively towards Ms Alibhai-Brown.
In June last year Michael Fabricant, a former Conservative party vice-chairman, posted a tweet after watching the journalist take part in a television debate, saying that if he was to appear alongside her, "I would either end up with a brain haemorrhage or by punching her in the throat".
Responding to outrage over the comments, Fabricant initially made out that he was joking. But when door-knocked by a television crew he said the attention made him "feel like a star".
Later he tweeted to Ms Alibhai-Brown directly saying, "If you actually thought I would punch you, I actually don't do that sort of thing. But you are utterly infuriating!"
David Cameron labelled Fabricant's remarks as "completely unacceptable", but resisted calls to suspend the MP.
Ukip's Blay, who made the threat against Ranil Jayawardena, as well as making racist remarks about him, was caught out in a video published by the Mirror. The newspaper had recorded Blay at a public meeting on Saturday in Ramsgate.
Ex-Conservative Blay - who is standing for election in North East Hampshire - noted that Mr Jayawardena had been tipped as Britain's first Asian prime minister.
The Mirror reported that he said: "If he is I will personally put a bullet between his eyes. If this lad turns up to be our prime minister I will personally put a bullet in him. That's how strong I feel about it.
"I won't have this f***** as our prime minister. I absolutely loathe him."
According to the newspaper, he then went on to question Jayawardena's background.
A Ukip spokesman said: "The views expressed by Mr Blay are abhorrent.
"As soon as they were brought to our attention he was suspended from the party. Any comments of this sort have absolutely no place in British politics or public life, and the party would like to take this opportunity to apologise to Mr Jayawardena for any distressed caused."
Ukip's deputy leader Paul Nuttall described the Blay video as "pretty woeful" but argued the party did not have the "monopoly on this".
He said: "I want to make this point, there's been Conservative candidates who have been suspended and indeed a Labour candidate in London for fraud.
"Since January 1 this year, there's been 319 councillors from all of the other political parties who've either been convicted or stood down for issues as bad as paedophilia, fraud, theft, terrorism, rape, the list can go on, so we don't have a monopoly, this is a problem with all political parties."
Popular in the Community