We're not surprised that someone photobombed David Cameron as he arrived at his local polling station to cast his vote in today's General Election.
But we are surprised at who it was that photobombed him.
As the Tory leader was snapped walking into the polling station in Witney, Oxford, none other than Elmo appeared in the foreground of the pictures.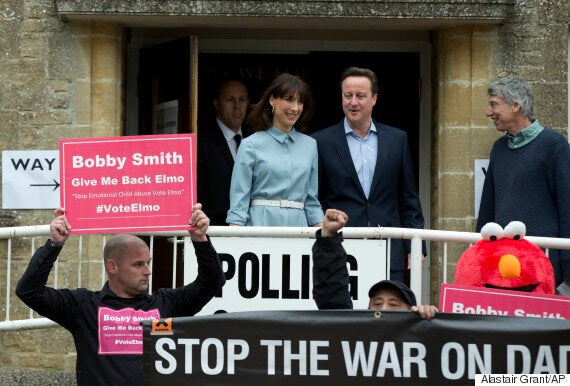 Not what we expected to see on polling day
The Sesame Street character may not be the first famous face you'd expect to see election campaigning.
But the man inside the furry costume is believed to be Bobby Smith, who started his own party, Give Me Back Elmo (Elmo is apparently a pet name for his children).
Smith, who claims to have been unfairly treated by the courts and denied proper access to his two young daughters for four years, told New Fathers 4 Justice: "I'm trying to get David Cameron to address the matter of family law.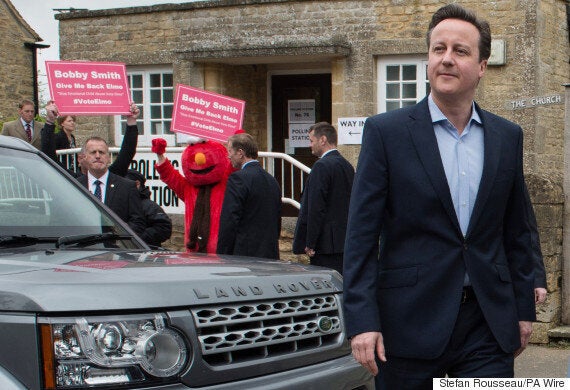 The man behind the fur was apparently campaigner Bobby Smith
"I think it's too late for me and my girls now because it's been too long, but I don't want to sit back and see other people go through it."
As Cameron spoke to the crowd at Utility Warehouse in Hendon, one worker was keen to show his true colours - and they certainly didn't involve any Tory blue.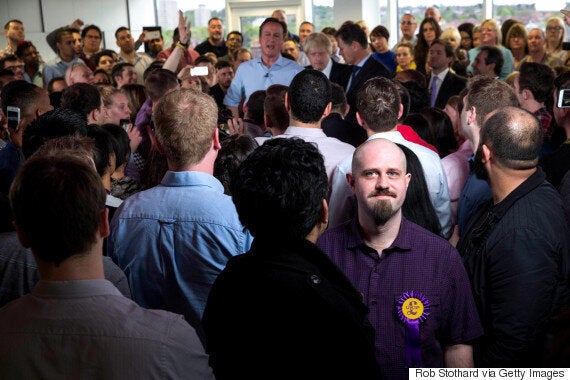 It's been a good week for photobombing Cameron
As the group appears to listen intently, the man turned around to reveal a Ukip rosette.
Dressed aptly in Ukip purple and wearing a knowing smile, the man stared straight into the camera as the PM and his fellow workers carried on unaware.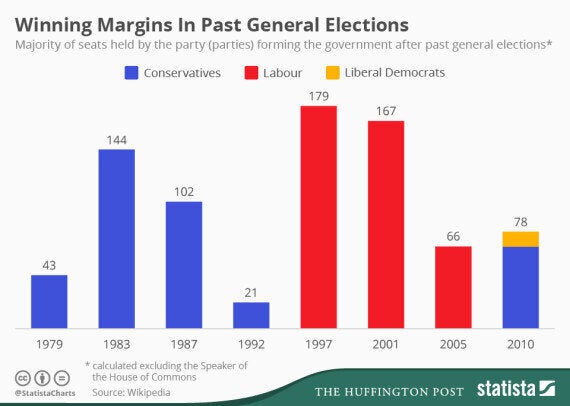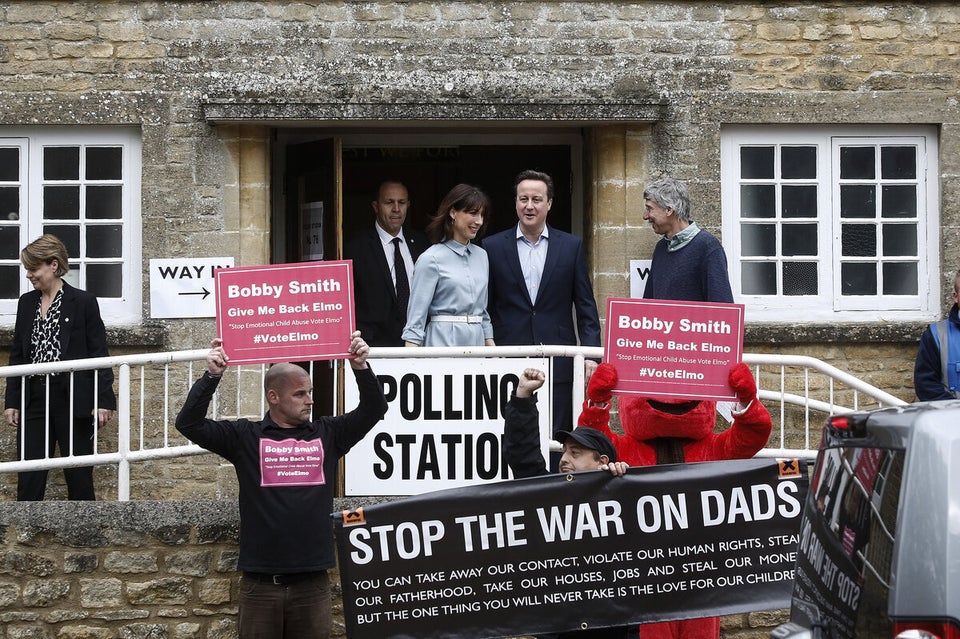 Election Day In Pictures
Related