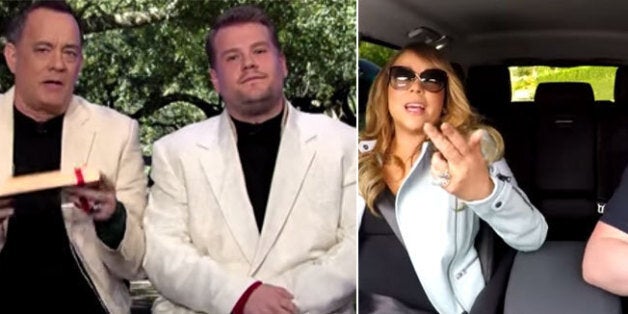 We always knew James Corden had it in him to make a splash on 'The Late Late Show', but nothing could have prepared us for just how AMAZING he was going to be.
Ever since the British star made his debut as host of the US talk show, A-Listers have been lining up to take part in some truly memorable - and very, very funny - skits and performances.
And let's not forget he also managed to get Tom Hanks AND Arnie to act out pretty much every film they've ever made within a matter of minutes for some inspired TV gold.
It's certainly been a fun-filled, first few months and we can't WAIT to see what James has up his sleeve next, so until then, here's our round-up of the best bits so far…