When a woman who'd had reconstructive surgery after a double mastectomy visited Miriam 'Mim' d'Abb's tattoo parlour, the artist knew she had to create something special.
And that she most certainly did.
A picture of d'Abb's floral design has gone viral after she uploaded it Darwin City Tattoo's Facebook page, calling it "possibly the most important tattoo I've done to date."
"Today I tattooed something very different. My apologies to those that find this confrontational, but my client and I both thought it should be posted," the status accompanying the image reads.
"This is a tattoo over reconstructive surgery, post a double mastectomy. Seeing my client smile, made this possibly the most important tattoo I've done to date.
"I thank her for wanting to show people what can be done with art and skin, and for allowing me to do it."
The image has been shared more than 21,000 times on Facebook, gaining more than 218,000 likes.
Thousands of people have commented on the post to thank d'Abb's and her client for posting the image.
"Breathtakingly beautiful and resilience personified. Truly an inspirational post. Thank you and wishing your client every happiness and health," Facebook user Simone Deans wrote.
Brittany Pierce added: "Absolutely gorgeous art. What a brave, courageous woman."
"It's really nice for people to realise [tattooing] is there if they're interested in it and having options is important and feeling good about yourself is important."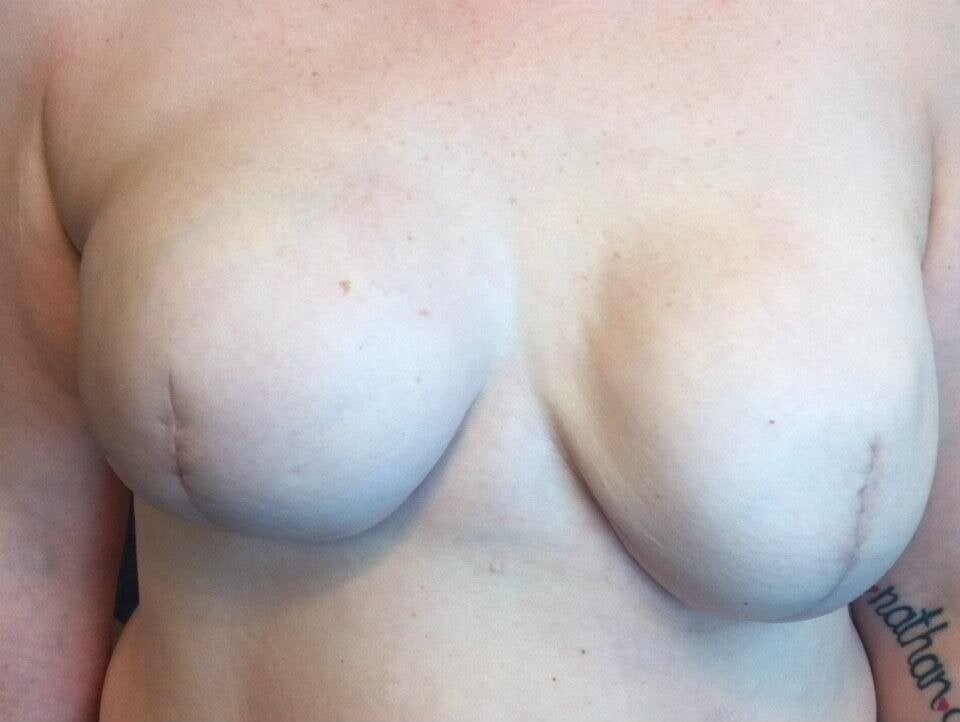 Mastectomy Tattoos