James Corden can't be accused of not paying attention to his guests on 'The Late Late Show'.
The British host was so intent on his conversation with guests Helen Hunt and Nicholas Hoult - and hearing how Helen peed in her wetsuit while making her most recent film 'Ride' - that he completely failed to notice smoke emerging from the set behind him. Did the whiff of smoke not give it away?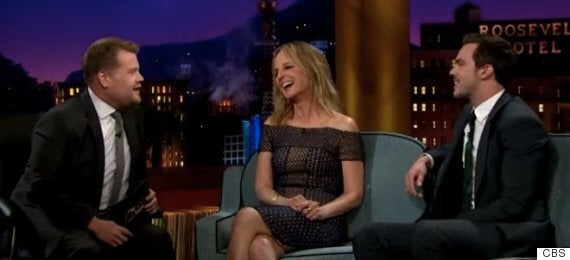 James Corden with Helen Hunt, Nicholas Hoult... and a fire
Nobody else appeared to notice either, until the fire alarm sounded, and stars, crew and audience were all moved to the roof of the CBS building to film the latter segment of the show.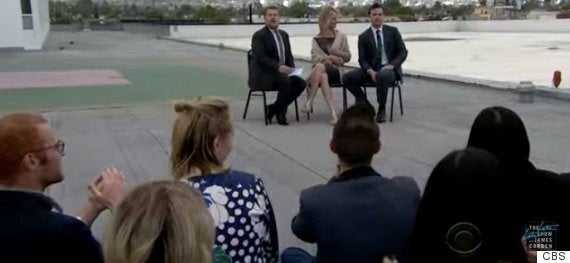 Up on the roof with James Corden and guests
All were able to return to the studio after the commercial break.