The wife of House of Commons Speaker John Bercow has admitted she is a "terrible wife" after being accused of having an affair with her husband's cousin who she said left her "fucking heartbroken".
Sally Bercow said she and Alan Bercow "got on like a house on fire" but refused to comment on claims she had a relationship with him, saying simply that he was a "great friend and a great support".
The affair is said to have begun at the start of the general election campaign. While the Speaker campaigned in his Buckingham constituency, his 57-year-old cousin moved into a £1.2 million mews house in Battersea that he and Mrs Bercow jointly owned. On Sunday Mrs Bercow was at the address alone with her three children.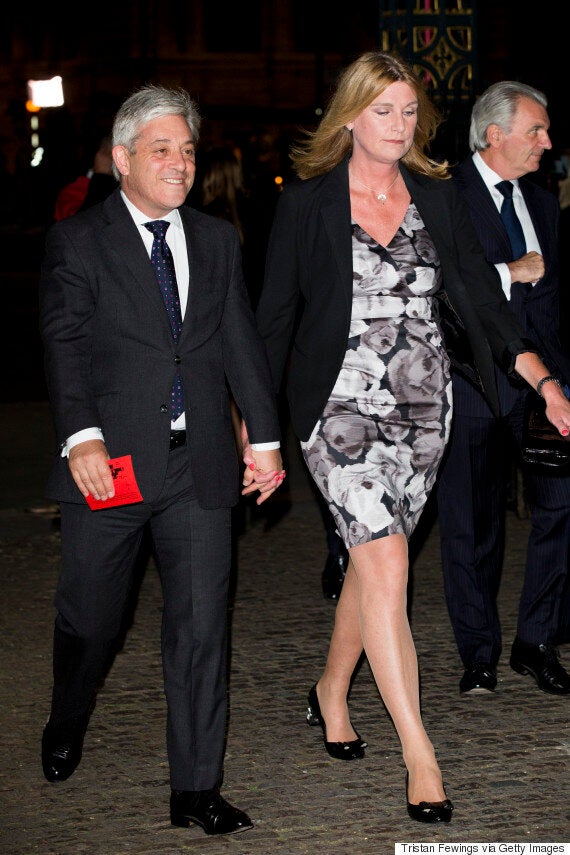 Sally Bercow, pictured above with her husband John in August last year, has refused to confirm she had an affair but has admitted her husband's cousin, Alan, had left her "heartbroken"
Alan Bercow's wife Erica has confirmed that the affair happened, but her solicitor husband has since returned to their marital home after the relationship with Mrs Bercow ended a week ago, The Telegraph reports.
The scandal was spread across the front pages of the Sunday newspapers, and was again big news today, with revelations the affair lasted a year.
Mrs Bercow, appearing without her wedding ring on, told The Telegraph that her husband was "not a weak man" who was "very forgiving". She said she wasn't sure she wanted to be forgiven.
She "wouldn't at all blame him if he thinks 'right I've had enough, she's embarrassed me enough.' He's a good man and he's sucked it up enough in some respects."
Mrs Bercow told the newspaper that her husband would be "crazy" to take her back, describing herself as having always been a "terrible wife". She said if the roles were reversed "she wouldn't put up with it".
She described her husband John as a "great man, a great Speaker and a great dad", but said she will not return to live in the "goldfish bowl" of Parliament, saying it had been a "massive bone of contention" in her marriage.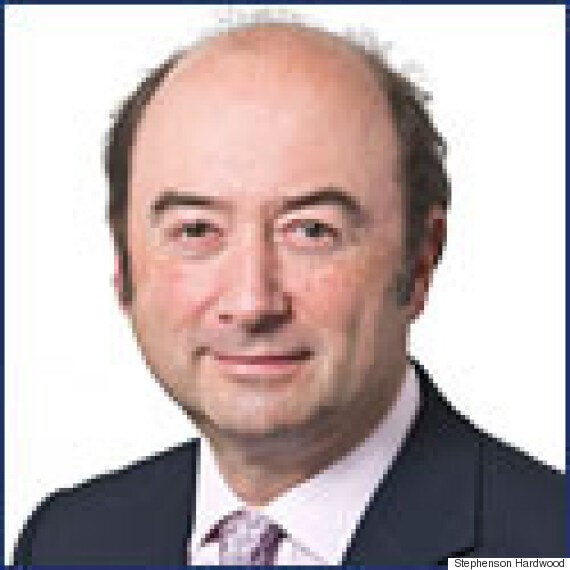 Mrs Bercow and her husband's cousin, Alan, are said to have bonded over a mutual appreciation of wine, after he moved into her Battersea home while the Speaker campaigned in his Buckingham constituency
The 45-year-old who is using crutches after suffering an injury while filming for the reality TV series The Jump, said she "hated" living in Parliament and would be "delighted" if her husband decided to move into their Battersea home.
She said: "I've done six years of (living in Parliament) and it's done my head in.
"It's such a dreadful place to live.
"I hate living there, it's a goldfish bowl. If my husband John wants to live with me here, then I would be delighted.
"John said he's going to think and we'll speak in the week.

Sally Bercow admits she is a "terrible wife"
"It's been a massive bone of contention in our marriage. I very much hope John will want to move in here in Battersea."
She said: "I'm not a great wife.
"Mine and John's marriage is my business. It worked for us when he wasn't in the public eye.
"I'm just not cut out for that. I'm a normal person. I'm a terrible wife. I'm not supposed to be a political wife."
Several national newspapers have reported details of Mrs Bercow's alleged affair, including the Mail on Sunday which said the pair bonded over a mutual appreciation of fine wine.
When the Mail asked Erica Bercow if her husband had been unfaithful, she reportedly admitted he had, but said she couldn't comment further because "we have our child here, someone has to be dignified".
The paper said Erica had said she and her husband were "very much together".
The scandal isn't the first one to rock the Bercow marriage. Mrs Bercow, who was a contestant in Celebrity Big Brother in 2011, was photographed last year kissing DJ Clinton Baugh at a West End club.
Mr Bercow's problems aren't limited to his personal life with speculation he again might be in a fight to keep his job. It has been suggested the Conservatives may use their majority to take a second attempt at him, something the party has denied.
Just six weeks ago an attempt to oust the 52-year-old failed after the Conservatives and Lib Dems launched a surprise "payback" attack. If the motion had passed, the first vote of the new House of Commons this month would have been to select a new Speaker. Mr Bercow had been accused of being bias towards Labour.