Kim Kardashian's allergy to clothes shows no sign of clearing up it seems, as the reality star has stripped naked yet again, all in the name of publicity (natch).
The 34-year-old, who is evidently oblivious to the havoc sand can play on your nether regions, can be seen lying around in a desert sans clothes in a forthcoming episode of 'Keeping Up With The Kardashians'.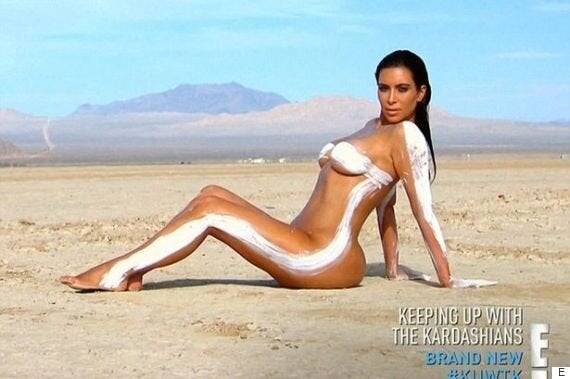 Saving Kim's blushes (a bit late for that, really) are a few strategically placed stripes of paint, which just about manage to keep her (semi) decent.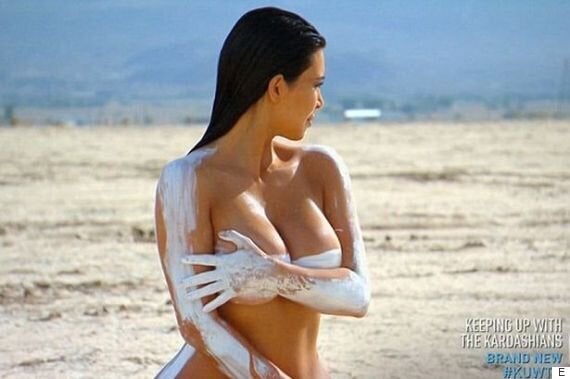 Despite stripping off on what seems to be a daily basis, Kim admits she still battles with insecurities.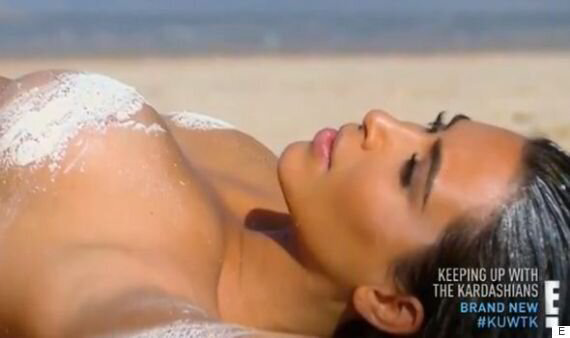 She said: "I have psoriasis, there is nothing I can do about it so there is no reason why I should feel uncomfortable.
"So to make myself feel better I lay out all my insecurities before we start a shoot in the hope that no one will be focused on that. I just want to do fun and artsy things.
"I want to capture really cool moments and have some great shoots and be nude and do all this cool stuff."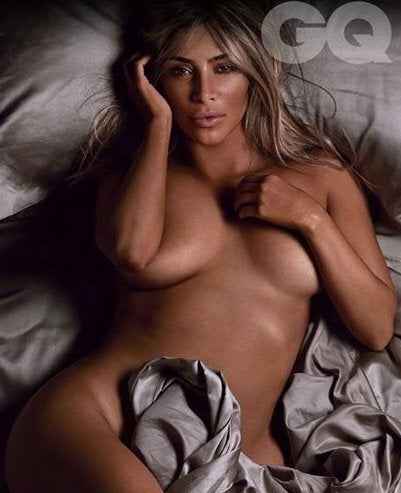 Kim Kardashian's Hottest Moments