When Mother's Day comes around, many adored celebrities share inspirational pictures and happy stories about their mums.
This year, Dwayne 'The Rock' Johnson topped them all by revealing a private conversation with his mother on Instagram, talking about how happy she is to have him.
The post shows his mum holding a tissue and blowing her nose after getting teary, after they discuss how hard it was for her bringing him up.
"I used to worry about how I was going to buy groceries for us and now I just had my breakfast placed down in front of me" he writes on the post. "She bursts into tears and says "Yes, son I couldn't be happier". This is the woman who, when I was 14 yrs old, we were evicted out of our apartment in Hawaii cause we couldn't afford the $180 per week rent."
Johnson explained how happy he was hearing his mum tell him how happy she was.
"It's so satisfying for us cause it means we've done a good job for them as their kids," he added.
Last year, his mum was involved in a serious car accident with a drunk driver.
At the time, Johnson posted a picture of the wreckage on his Instagram and wrote: "Hug your own family tighter today and be grateful you can tell them you love them."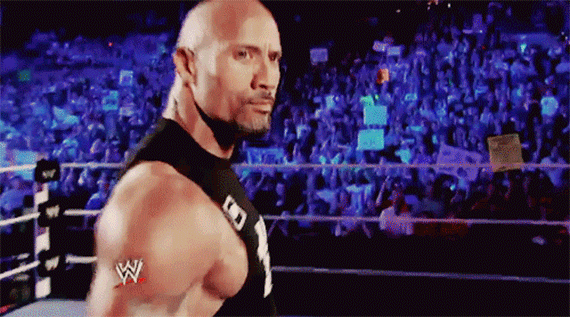 Dwayne Johnson Best Moments