Dave Meinert's pet pooch Pegasus was born with a pigment deficiency defect.
The Great Dane was rescued from "backyard breeders" as a puppy. Sadly, most of her siblings didn't make it - they either died shortly after birth or were born deformed.
Pegasus, however, defied the odds and survived.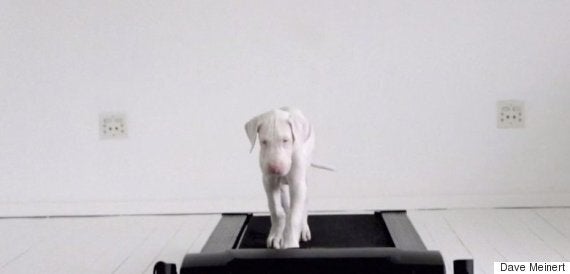 "I was told that if she lived, she'd go deaf and blind," says Pegasus' owner, Dave Meinert. "So I decided to record every day we had left."
The gorgeous timelapse video by Meinert, a director from Cape Town, South Africa, shows Pegasus when she was a puppy.
The playful Great Dane leaps about on the treadmill, while her owner swoops in every now and then to help her back onto the machine.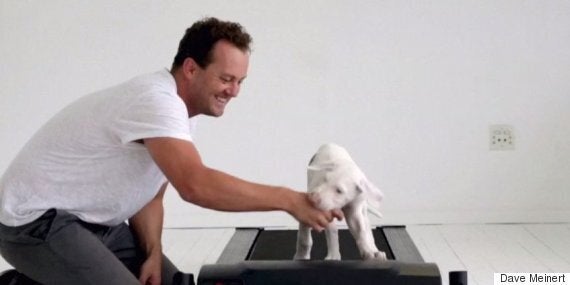 The heartwarming video spans across six months and shows Pegasus growing into a pretty gigantic, healthy-looking Great Dane who appears to have a wonderful temperament.
"I don't know how long she is going to live," says Meinert at the end of the film. "But right now is pretty great."