While buskers are a regular fixture on the subway, you certainly don't expect to find one of the biggest bands in the world pitched up and begging for coppers, but that's exactly what happened to U2 over the weekend.
But don't worry, Bono and co haven't fallen on hard times - the Irish group were performing on the platforms of the New York subway as part of a sketch for 'The Tonight Show Starring Jimmy Fallon'.
Fans had a hard time recognising them though as the band had transformed themselves using a series of wigs and fake moustaches.
Watch the full footage below...
The band went underground at 42nd Street and Grand Central station where they belted out their hit 'I Still Haven't Found What I'm Looking For' to uninterested commuters.
Eventually the boys revealed their true identities to a gathered crowd rendering them speechless, especially when they were then invited to sing along with a rendition of their 1988 hit 'Angel Of Harlem'.
The sketch is set to air on Jimmy's late night US chat show this Friday (15 May) and also marks Bono's first performance since a serious bicycle accident last November.
"I had the humerus bone sticking out of the leather jacket," he gruesomely told Jimmy during an interview to air on 'The Tonight Show'.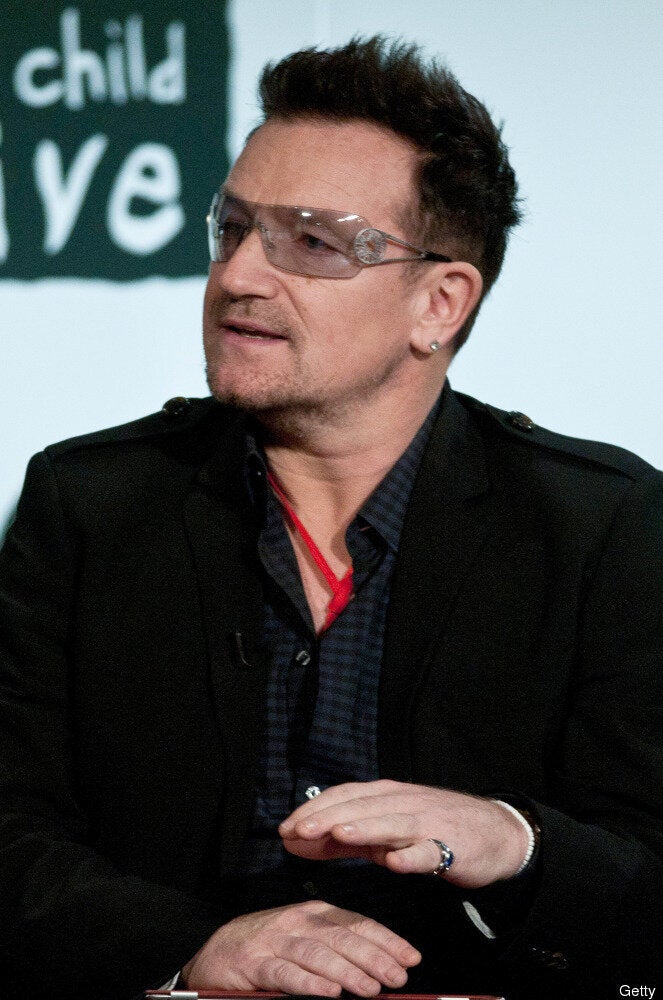 U2
Popular in the Community