Imagine spending over forty years of your life thinking you've been suffering from a blocked nose and hay fever, only to find that you had a dart tip stuck up your nostril.
That's what happened to Steve Easton, 51, who was amazed - and somewhat taken aback - to find that his perpetual blocked nose was actually because of an obstruction in his nasal passage.
In March, Easton had a sneezing fit and was rather shocked to find that the small sucker part of a dart he used to play with as a child had shot out of his nose.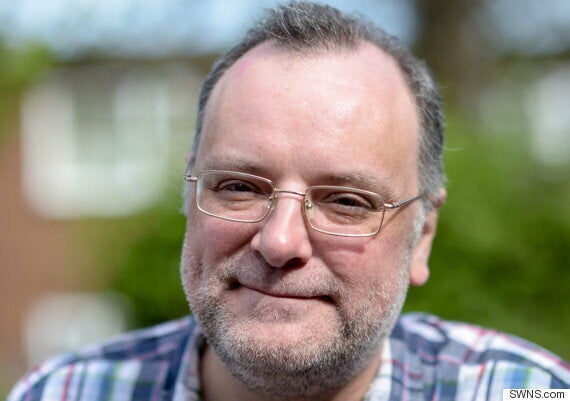 "It had been there in my nasal cavity for 44 years. I was completely unaware that it was in my nose for that long. I feel no different now," said Easton.
The 51-year-old said that he'd had trouble with blocked nasal passages and headaches for most of his life, which he put down to hay fever.
The sucker, which was the size of a penny coin, had been stuck in his nasal cavity since the Seventies.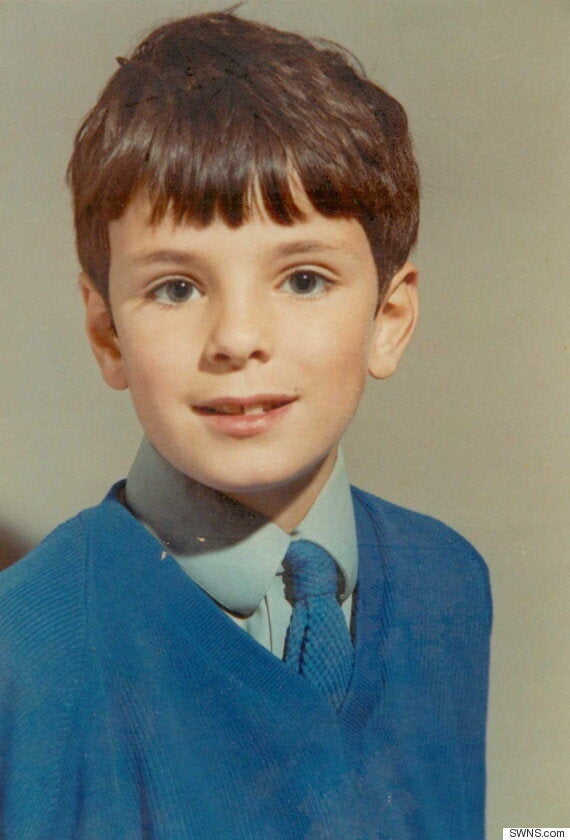 Steve Easton was a young boy when the dart became lodged in his nose
When he told his mum, Pat, about the unusual experience, she told him that she'd taken him to hospital when he was seven years old as she thought he'd inhaled the dart.
The 77-year-old added that her son had been playing with his dart gun when she noticed that one of the rubber tips was missing: "He said he'd swallowed it and there was just one of these darts without a tip. I took him to the hospital and they spent a lot of time looking for it, but in the end they said perhaps it was a mistake."
Over forty years later, the slightly decomposed dart tip finally became dislodged from Easton's left nostril - much to his surprise.
Luckily, no damage has been done to Easton's nasal passage.
But now the 51-year-old has been left wondering whether "there's anything else up there".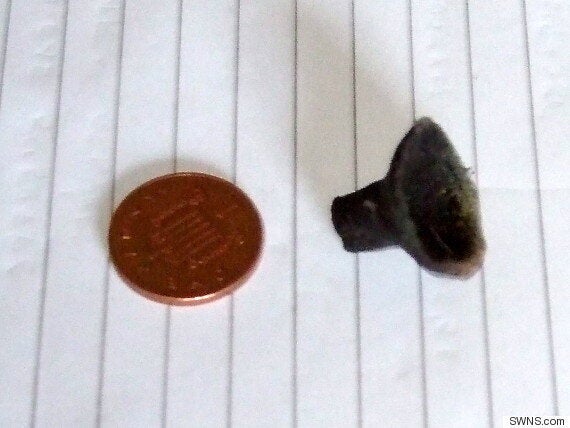 The dart which shot out of Easton's nostril after a sneezing fit
Isaak Lasson from Utah had experienced mild breathing problems for three years, but doctors were unable to identify the problem.
Luckily for Lasson, a medic spotted a fungus-encased Lego wheel up his nostril, which was promptly removed.
The chopstick went 4 cm into his brain, but was successfully removed.
Moral of the story: don't let boys play with nostril-sized toys.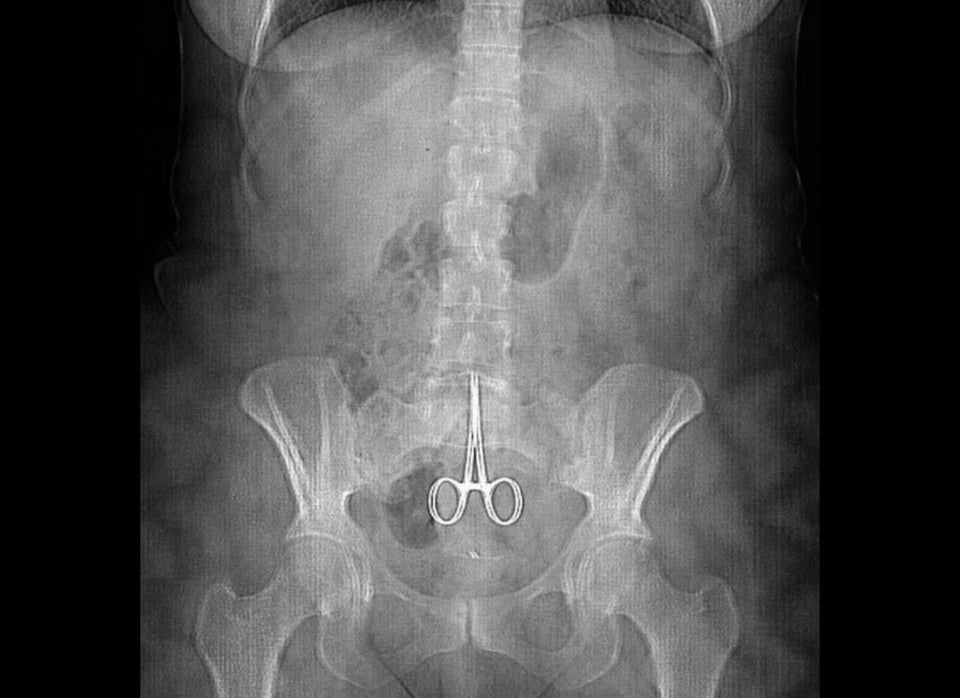 Wild X-Rays And Medical Photos