Until now they have been limited to testing on private tracks and not alongside regular traffic, but the technology giant has received licencing to test the autonomous cars on the roads in Mountain View, California, where it is based.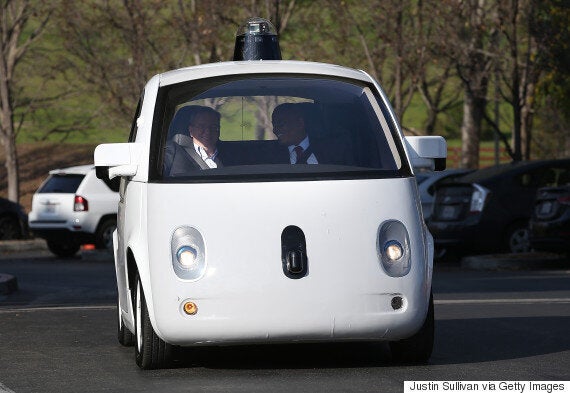 Google has tested driverless car technology on public roads before, however this was software controlling modified vehicles from Lexus. This new test will involve the prototype of Google's own design.
The cars will not be completely robotic however, with Google confirming that safety drivers will be on-board during the trials, which will begin this summer.
Chris Urmson, from Google's self-driving car project said: "We've been running the vehicles through rigorous testing at our test facilities, and ensuring our software and sensors work as they're supposed to on this new vehicle.
"The new prototypes will drive with the same software that our existing fleet of self-driving Lexus RX450h SUVs uses. That fleet has logged nearly a million autonomous miles on the roads since we started the project, and recently has been self-driving about 10,000 miles a week. So the new prototypes already have lots of experience to draw on.
Mr Urmson confirmed that the prototypes will have their speed capped at 25 miles per hour, and that the safety drivers would have access to a steering wheel and pedals in order to take control if necessary.
"We're looking forward to learning how the community perceives and interacts with the vehicles, and to uncovering challenges that are unique to a fully self-driving vehicle - e.g, where it should stop if it can't stop at its exact destination due to construction or congestion," Mr Urmson added.
"In the coming years, we'd like to run small pilot programmes with our prototypes to learn what people would like to do with vehicles like this."
Earlier this week, Google confirmed that its autonomous vehicles had been involved in 11 minor traffic accidents since it began experimenting with the technology six years ago, however it added that the cars themselves had not caused any of the collisions and that the incidents were because of human error.
In the UK, the government has invested in driverless trials in Greenwich, Coventry, Bristol and Milton Keynes, where autonomous cars will be tested on public roads.