It's the age-old problem: you want your children to eat healthy food, but they just don't like the 'green stuff'.
Moving away from the traumatic limp salad leaf lunchbox, Lucy Mackensie has launched a campaign to make salads for kids fun, nutritious and not scary at all.
Mackensie is the lady behind Lucy's dressings. She told HuffPost UK Parents: "We're on a mission to get children eating fresh salad and vegetables as part of their everyday lives.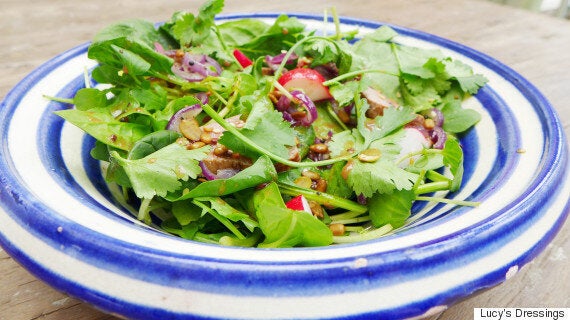 Mackensie is a mum o to Jack, 10, Bo, eight, and Isla, four. She knows all too well how hard it can be to get children to get excited by salads.
"Eating habits are formed from a very young age, so the sooner we can get kids involved the better," she said.
"Kids often say they don't like salad but most of the time that's because it's unfamiliar and therefore scary."
But actually getting your kids to munch away the greens without a single moan isn't always easy. So how do we get our children to eat them?
Here are Mackensie's tips:
Children eat with their eyes, make sure the salads look good!
Let them get involved with washing the leaves, chopping cucumber and making faces out of the all the ingredients you're using.
Let them choose what they want in their salads to start with and remember to keep it simple.
If your child is reluctant to try veg, start with iceberg lettuce and cucumber and slowly start to introduce more adventurous ingredients once they've warmed to those.
Kids love making dressings, what could be more fun than measuring and mixing lots of different liquids and shaking them all up in a jam jar?
Don't give up if they say they don't like it. When kids are first introduced to most foods they don't like them but in time their palette grows to love fresh food.
Buying fresh ingredients and all these different vegetables can start to cost a bomb, right? Not so, according to Lucy.
"Salads don't have to be expensive. You get a huge amount of salad from one iceberg lettuce and if you buy whole salads instead of ready prepared bagged lettuce they really are affordable."
Mackensie says there are many other cheap ingredients that work well in salads, including potatoes, granted carrots, courgettes, cucumber, radishes, wholegrain rice, noodles, peppers etc.
"To make your salads more interesting why not grow some of your own basil or rocket from home," she adds. "You don't need a big garden just pop some seeds in a window box. At this time of year it couldn't be easy, seeds cost virtually nothing."
Here are three salads from her campaign that we think your kids are going to love: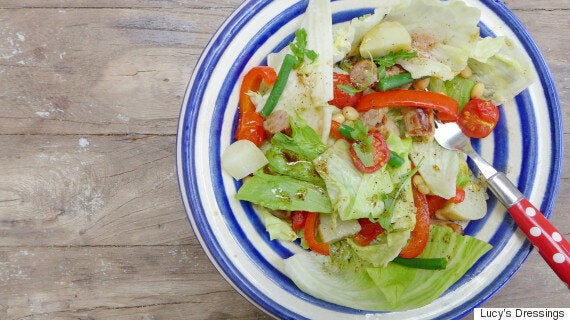 "Everyone's kids love sausages so why not kick off the season with our silly sausage salad. If your child's a vegetarian, add extra beans and don't be shy with the basil, it's rich in vitamin A and known to have powerful anti-bacterial properties."
8 chipolata sausages
12 cherry tomatoes – halved
1 iceburg lettuce – torn into shreds
1 red pepper thinly sliced
1 clove of garlic – crushed
200g cannellini beans
25g basil leaves
Pinch of sea-salt
3 parts olive oil
1 part balsamic vinegar
1 teaspoon of honey
Salt and pepper to taste
Pre-heat the oven at 180c/ 160c for fan assisted ovens.
Wash and prepare all the ingredients above.
Place the cherry tomatoes on a baking tray with the garlic, sprinkle with salt, pepper and a splash of olive oil and balsamic vinegar. Roast slowly for about 30 minutes whilst you prepare the rest of the ingredients.
Place the sausages under the grill for about 10 mins or until golden brown.
Place the ice-burg lettuce in the bottom of the salad bowl and add beans and peppers.
Cut the sausages up with a knife into bite-size pieces.
When the tomatoes are ready take them out of the oven and let them cool for a minute before adding them to the salad. Use the juice from the baking tray to dress the salad and add additional dressing if desired.
For additional flavour, top with basil leaves.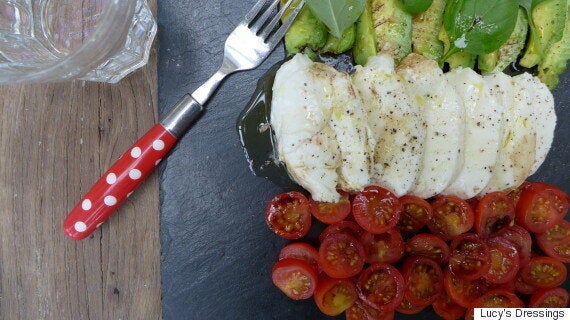 "This is a variation of the classic Italian 'Caprese Salad'," Mackensie tells HuffPost UK Parents. "It's so delicious your kids will be asking for it everyday and it takes about 10mins to make."
"Do make sure you buy really good quality tomatoes and not the tasteless pale ones you sometimes in the supermarkets. It's good to know that this salad has a good content of vitamin C & E – tick!"
250g of perfectly ripe cherry tomatoes
250g mozzarella cheese
2 perfect ripe avocados
Basil leaves
Salt and pepper
Wash and dry the tomatoes and half.
Drain the mozzarella cheese and cut into 1 cm slices.
Half the avocado and cut into strips.
Place on a lovely flat board or plate, remembering the avocados go first, followed by the mozzarella and finishing with the cherry tomatoes.
Dress with a simple balsamic and add additional basil leaves if desired.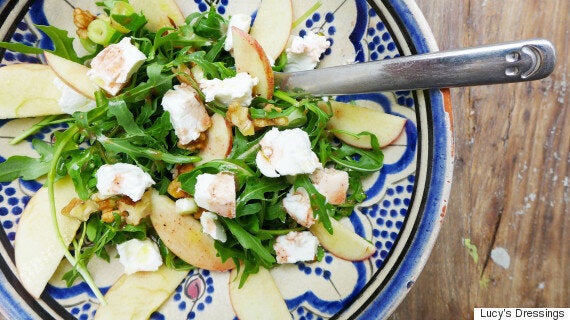 Mackensie says: "This is a cracking salad for kids or to use as a starter if you're entertaining. The combination of the creaminess of the cheese with the raspberry dressing works a treat.
"If your kids don't like nuts then leave them out and perhaps try adding them at a later date once they're hooked."
110 g or rocket or babyleaf salad
100g goat's cheese
1 Granny Smith apple
1 handful of walnuts
Wash the rocket and the apple.
Place the leaves into a large bowl and sprinkle with Goat's cheese.
Cut the apple in half and thinly slice.
Place the apple around the outer edge of the blow and then through a handful of nuts on top.
Dress with the Raspberry Dressing.
Serve with warm ciabatta bread.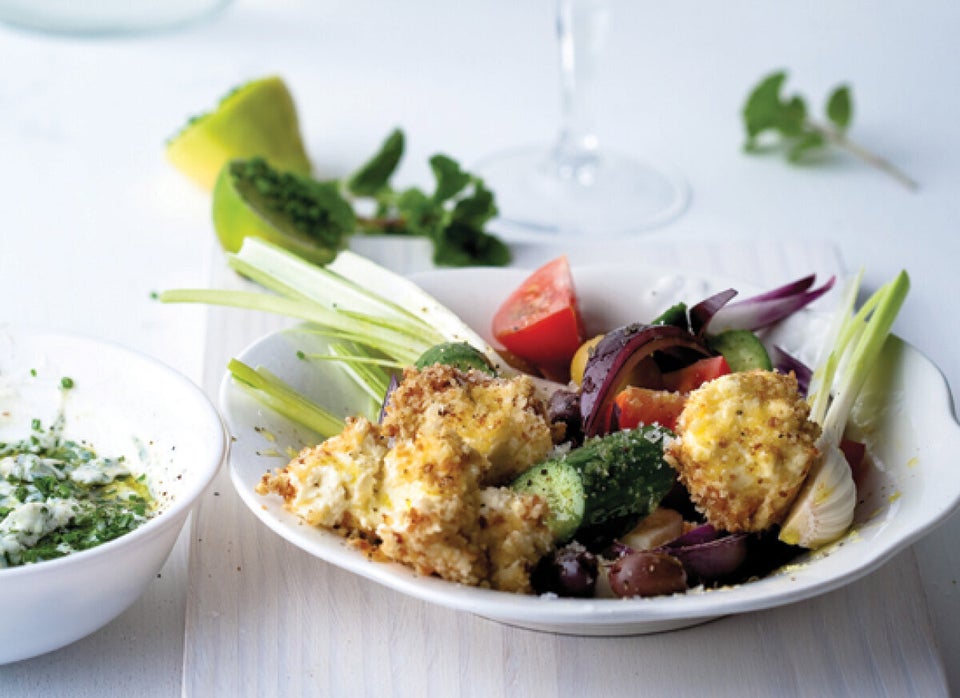 Dinner Salads