But that was just beginning of her jaw-dropping fashion moments, she had plenty more stunning style snapshots to share.
The actress uploaded a video to Instagram, twirling in a sleeveless white summer dress. She writes: "It's never too late to twirl".
Pictured in slow motion and on a grand staircase, you can watch Nyong'o as her dress flares out while she turns, and then skips playfully down the stairs - and the effect is just beautiful.
Posting the video while still in Cannes, Nyong'o used the hashtag #whenincannesyoucan.
She wears pointed pale heels and grips a tanned-coloured clutch bag to complete the look, as well as shading the light with dark-coloured sunglasses.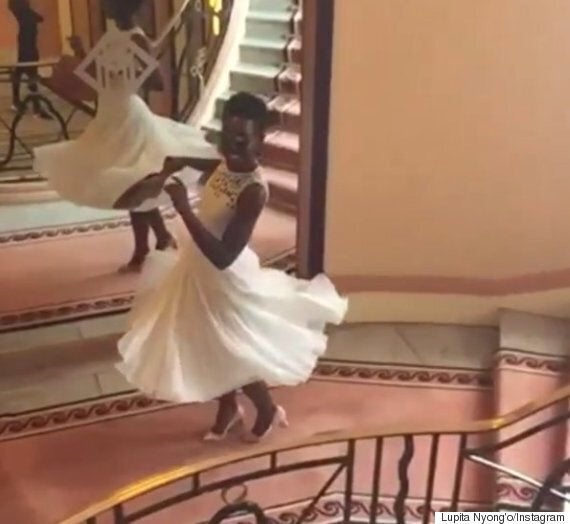 Fans of the actress have gone crazy over the video only a few hours after it was uploaded, with one commenting: "I'm shedding a tear for his perfection."
And another saying: "The epitome of style, grace and elegance."
It seems that finding snaps of complete beauty is not rare on the style icon's Instagram.
Pictured at a fashion shoot, Nyong'o shares a snap of herself in a daring red jumpsuit with one completely bare leg. Part of the dress has been whipped up to her left.
This photo captures her in a beaded halterneck dress, with a plunging neckline. Complemented by her smile, it's a stunning shot.
The green dress that stole the show on Wednesday night is pictured here, in all its glory and before that momentous twirl.
We can't wait to see what Nyong'o has in store for us next!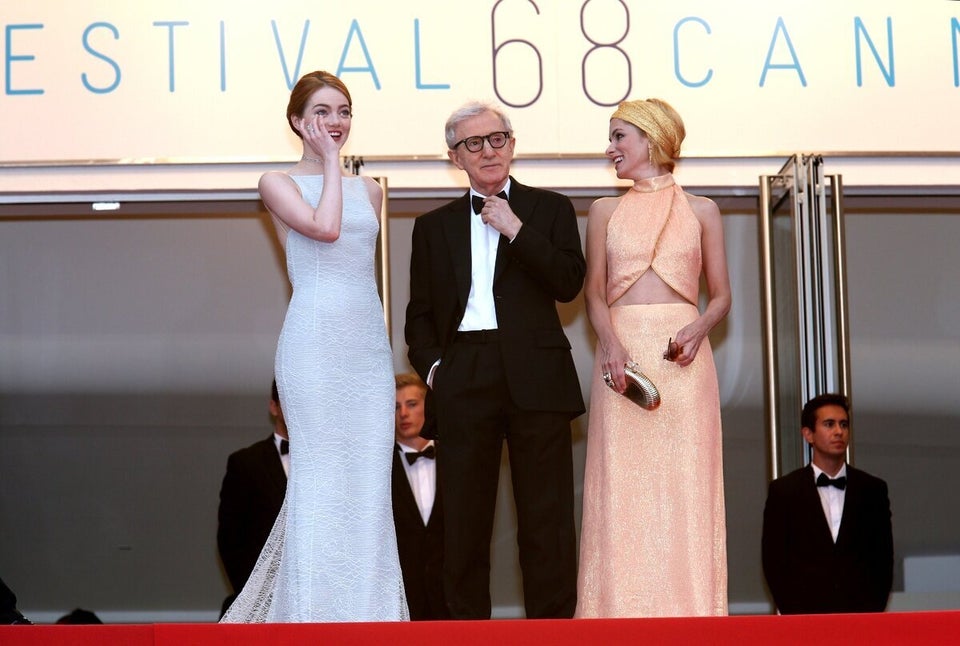 Cannes Film Festival 2015