One Direction have finally broken their collective silence on Zayn Malik's departure from the band, admitting that they were angry about his decision to quit.
SEE ALSO:
Harry Styles, Louis Tomlinson, Liam Payne and Niall Horan all appeared on James Corden's US chat show on Thursday night, where they opened up about their former bandmate.
While the foursome said they initially took the news badly, they insisted that they are back on good terms with Zayn.
"We were angry but it's better now," Liam said.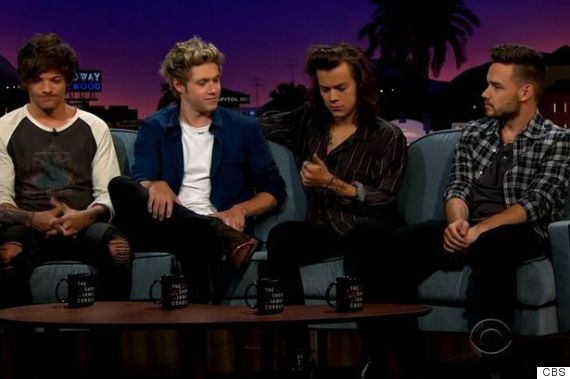 One Direction on James Corden's 'Late, Late Show'
"There were parts of this job that Zayn loved, but there were parts he hated. And you can't hate this job at all, or only like some of it. So he had to do what was best for him.
"We wish him the best of luck… No hard feelings."
Louis also addressed with on-going feud with Naughty Boy, who has been working with Zayn in the wake of his departure.
The spat stepped up a gear last week when Zayn publicly called Louis out on Twitter, writing: "Remember when you had a life and stopped making bitchy comments about mine?"
However, Louis claimed that he and his former BFF have made up. Zayn quit the band earlier this year
"We are on good terms," he told James.
"It has all been resolved, I have never have been good at holding my tongue I think I get it from me mum."
The boys also featured in a sketch on the show which saw them playing a rather amusing game of dodgeball.
Check out our video round-up of James Corden's best 'Late Late Show' skits (so far) below...
LIKE US ON FACEBOOK | FOLLOW US ON TWITTER