Simon Cowell suffered an unfortunate faux pas when he put in a guest appearance during the live final of 'Italia's Got Talent' on Thursday night.
Creator of the 'Got Talent' franchise, Simon was the guest of honour on the Italian version of the show, and flew in especially, to announce the winner of the show.
Unfortunately for him, he was left red-faced when he made an embarrassing blunder and accidentally announced that illusionist Simone Al Ani had won 'The X Factor' instead of 'Italy's Got Talent'.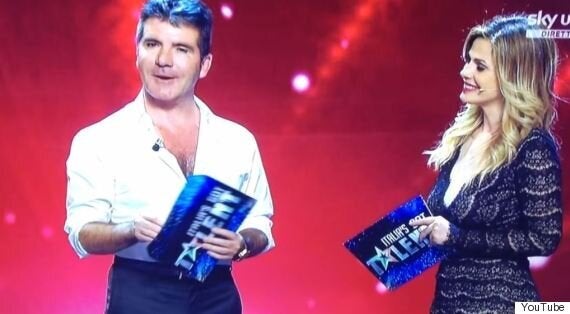 Simon moments before his blunder
Oh dear. How very Ross from 'Friends'.
Don't worry, though, Simon - we're sure nobody noticed. Well, apart from the millions of people watching at home in Italy, that is.
Luckily he was able to see the funny side of the gaffe, joking about it on his Twitter page afterwards:
We're not surprised that Simon's got 'X Factor' on the brain though, as everyone currently speculating about who'll be joining the judging panel when the UK series hits screens for its 12th year this summer.
So far, it's been all but confirmed that Louis Walsh is facing the axe, with Nick Grimshaw reportedly on producers' wishlists to replace him.