With just one week now remaining of 'Britain's Got Talent' auditions, the final 'golden buzzer' of the series has now been dished out, with David Walliams choosing a typically off-the-wall act to give a fast pass to the live semi-finals.
Lorraine Bowen's performance in Saturday night's penultimate auditions episode of the series certainly made an impression, as she hit the stage to sing her own - largely unintelligible - original song, accompanying herself on the keyboard, which she'd perched ontop of an ironing board, for a bit of camp value.
Despite massive approval from the cheering crowds, Simon Cowell, Alesha Dixon and Amanda Holden seemed unimpressed with Lorraine's performance, each hitting their buzzers over the course of the number.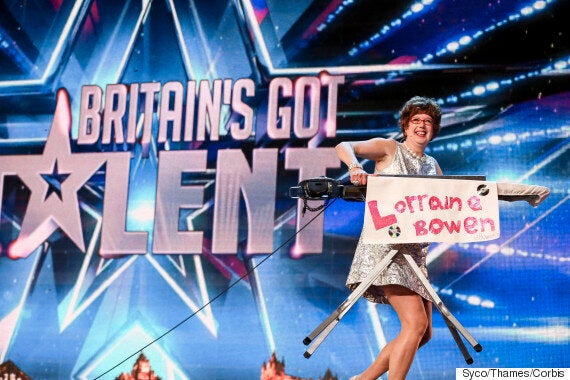 However, as the rapturous applause continued afterwards, a clearly won-over David told Lorraine it "doesn't matter what they think", whacking his golden buzzer, showering the hopeful in confetti and immediately giving her a place in the live semi-finals.
As Simon lay his head on his desk, David told him: "You're just jealous because you haven't found the winner."
Don't miss the final round of auditions for this year, on next weekend's 'BGT', airing at 8pm on ITV.
Related