Prince Harry has said National Service should be brought back while describing how 10 years in the army kept him out of trouble.
"Bring back National Service - I've said that before," he said.
He added: "It does keep you out of trouble. Different people do it for different reasons.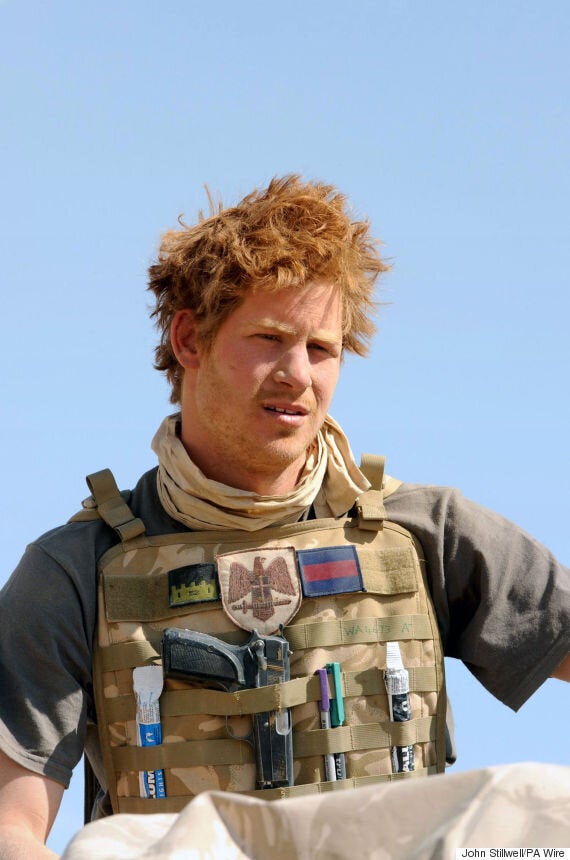 "I did it because since I was a kid I enjoyed wearing the combats, I enjoyed running around with a rifle, jumping in a ditch and living in the rain, and stuff.
"But then when I grew up, it became more than that, it became an opportunity for me to escape the limelight.
"I've had an epic ten years, I've had great fun. The army keep giving me great jobs, and I can never thank them enough for that."
He also spoke of the "amazing things" that the army had done for those around him, especially the 11 men who were under his command at Windsor.
"I dread to think where I'd be without the army," he said.
"But I put my hand up, as I said to the kids today, you can make bad choices, some severe, some not so severe.
"You can make bad choices in life, but it's how you recover from those and which path you end up taking.
"And the army has done amazing things for me. And more importantly to me, what I've seen the Army do to other young guys.
"You know, I was a troop commander in Windsor for three and a half years, but I had 11 guys under my command.
"And some of those guys were - I mean naughty's not the word - they were on a different level. And their backgrounds and the issues they had.
Story continues beneath slideshow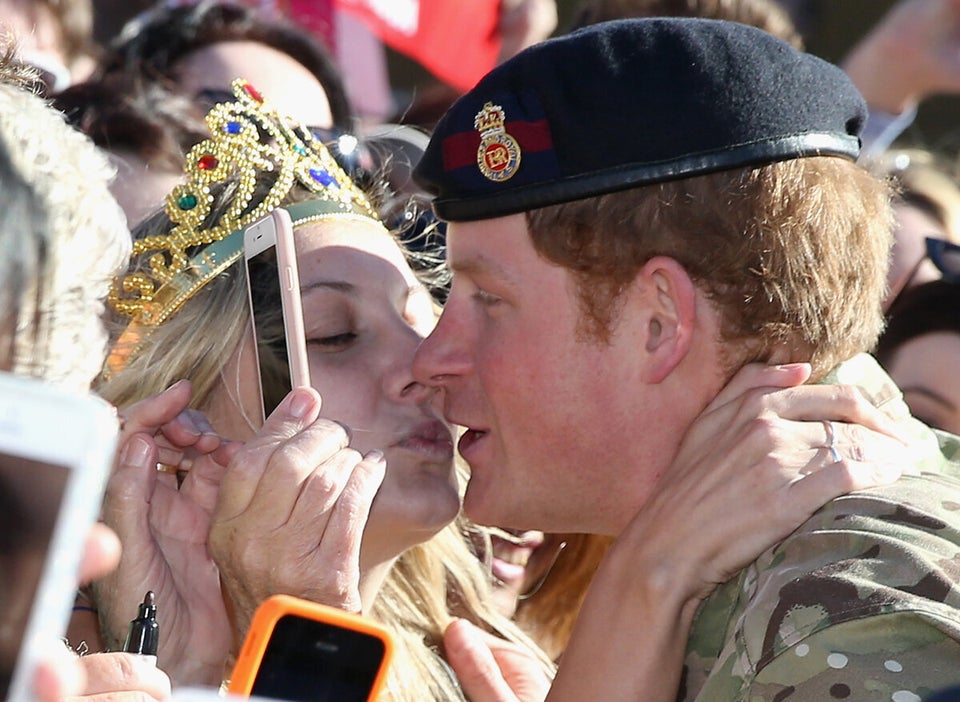 Prince Harry Royal Visit To Australia And New Zealand
"And then over those three years to see the way that they changed is huge, absolutely huge."
"I would definitely encourage George, and Charlotte if she wants to as well, to have some sort of involvement in the Armed Forces guaranteed," he said.
"And I know that William and Catherine would probably echo that as well, depending on the situation for them in those years to come.
"It's done no harm, just good, for me, and I know it's the same for William. It's hard to say anything else on that, because as a parent, it's your choice.
"As an uncle, you know, I would say enjoy the role, because at first it's just pressure, pressure, pressure.
"And it's like any job - you've got to learn how to do it. And I think everyone seems to think that, when you grow up in this position it comes naturally."
With his time in Australia and New Zealand behind him, he still remained fairly guarded about where in Africa he would be going but refuted the idea that it was simply a gap year and said he has been wanting to do it for five years.
"Half of it is sort of up in the air. And I don't want people really knowing where I'm going, I think that's fair enough. But to put it to bed, it's not a gap year," he said.
"It will weirdly feel like that for me because, as I said, I feel more myself in Africa, so even if people write it I sort of laugh it off because for me, it's three months of hard grafting, up early mornings, late nights, working with animals, every single animal you could possibly imagine.
"I've been wanting to do it for the past five years, and being in the Army I just never ever had the opportunity to do it.
"With my interests in conservation which I've had all the way through, and for William's as well, it's nice for me to be able to actually get the opportunity to work with people on the ground where the truth is.
"So to actually get the chance to go to Africa, embed myself with the number one top vet in southern Africa, travel with him for three weeks and every job he gets called up to do, I follow him.
"That's like my dream. It's going to be amazing, whether it's darting a lion or going into a community to see how they are changing the way they are working, and for the local culture to accept that an elephant means more to them money-wise alive than shooting it."
Popular in the Community