England footballer Adam Johnson walked with his partner into court where he faced three offences of sexual activity with a girl under 16 and one of grooming.
The 27-year-old Sunderland star held hands with Stacey Flounders as they arrived at Peterlee Magistrates' Court.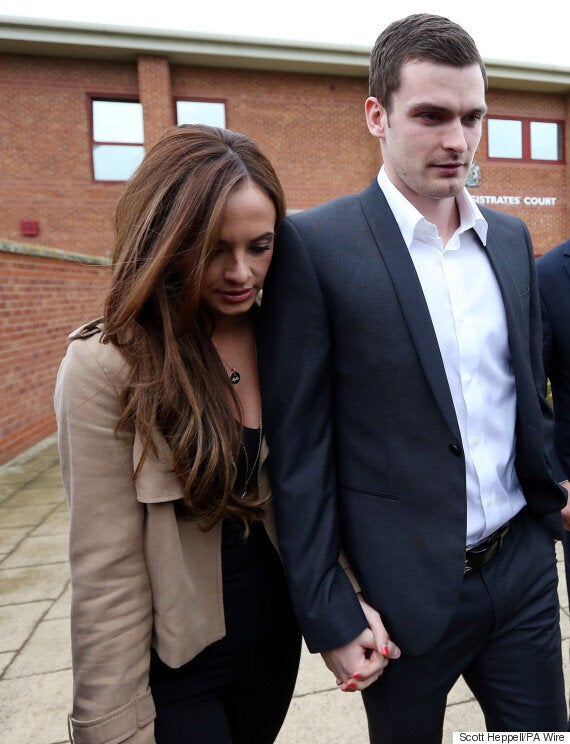 England footballer Adam Johnson and his partner Stacey Flounders leave Peterlee Magistrates' Court in County Durham today
The three counts of sexual activity with a child were said to have taken place on one night in January at two locations in County Durham while the meeting a child after sexual grooming offence was said to have happened between December and February.
The winger, who has played 12 times for England, lives in a mansion in Castle Eden, County Durham.
Born in Sunderland, Johnson began his career at Middlesbrough before moving to Manchester City and then Sunderland for £10 million in 2012.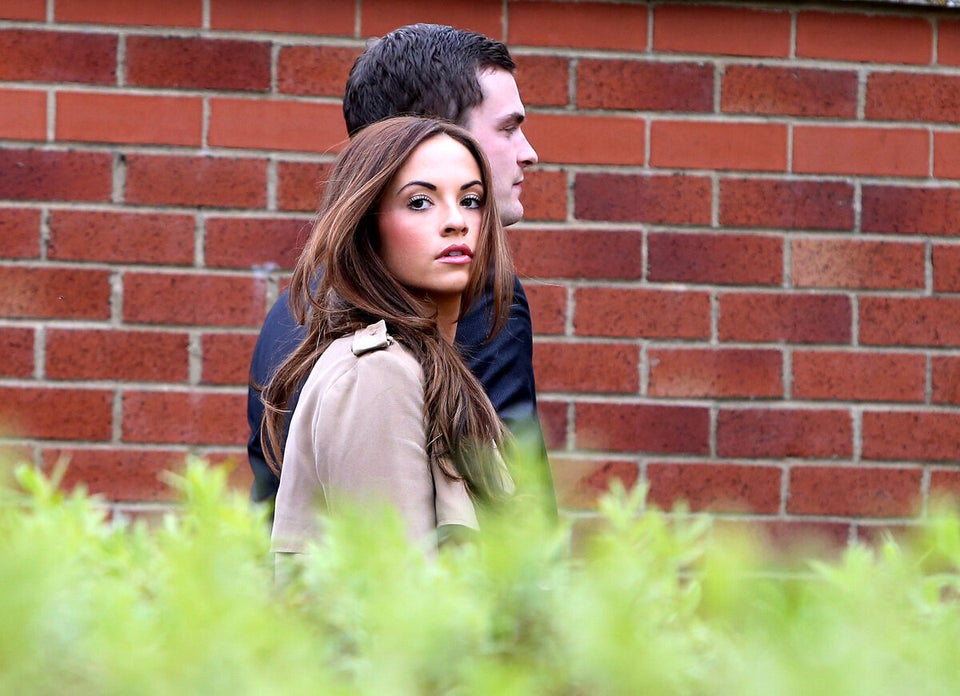 Adam Johnson In Court
During the five-minute hearing, his solicitor, Paul Morris, indicated he would plead not guilty. No pleas were entered today.
The case was sent to Durham Crown Court for a preliminary hearing on June 3.
He did not comment as he left court with Ms Flounders and was driven away in a Range Rover.
Johnson wore a grey suit with an open necked shirt.
Ms Flounders wore a beige jacket and black jeans.
Related