A man who reportedly claimed to be a British toddler who went missing on a Greek island 24 years ago has been ruled out of police enquiries.
Ben Needham was just 21-months-old when he went missing during a family holiday in Kos.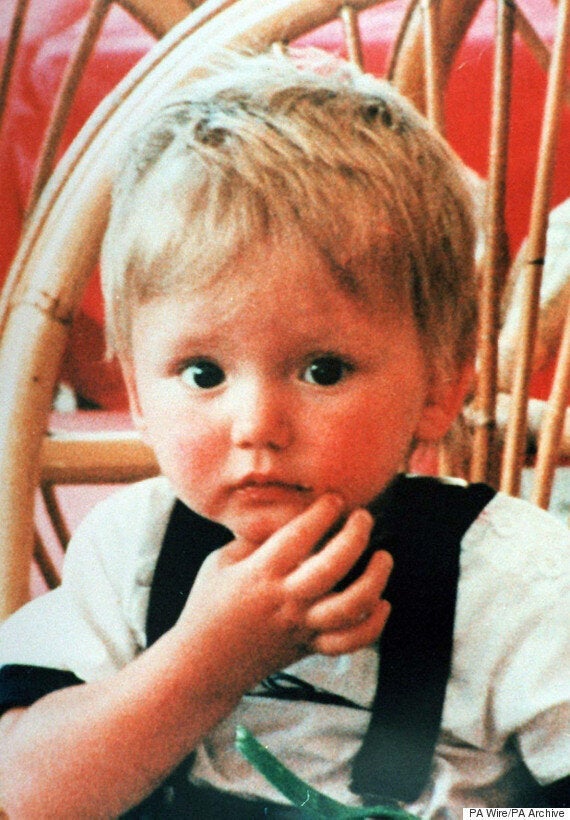 Ben Needham went missing 24 years ago
One man reportedly contacted the show claiming he believed he may be Ben because he resembled a computer-generated image of the missing child as he would look today.
But reports state he was ruled out when police revealed they had already DNA tested him several years ago.
And in a post on the Help Find Ben Facebook page, an administrator wrote: "Just to make things clear, as Kerry previously stated, the man who called the show is an old lead."
It added: "However we do have 7 new very strong possible leads!"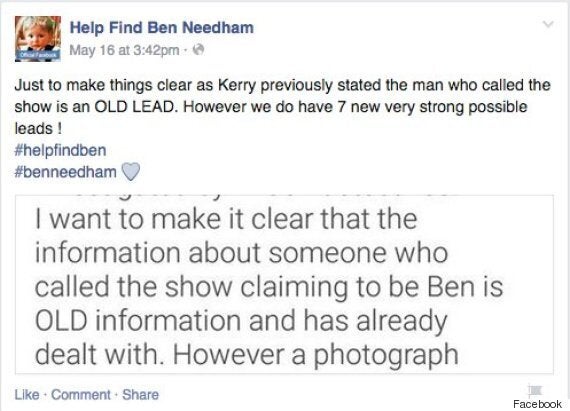 South Yorkshire Police are now poring over new details, including potential sightings of the missing boy.
A police spokesman told Huffington Post UK via telephone: "Many pieces of information were submitted by the audience, including the names of two individuals who have already been spoken to and DNA-tested as part of the inquiry. Both were proven not to be Ben.
"A photograph of a third individual was also submitted to the show. This is not currently being treated as a key line of enquiry, however, police will make contact with him as part of the investigation."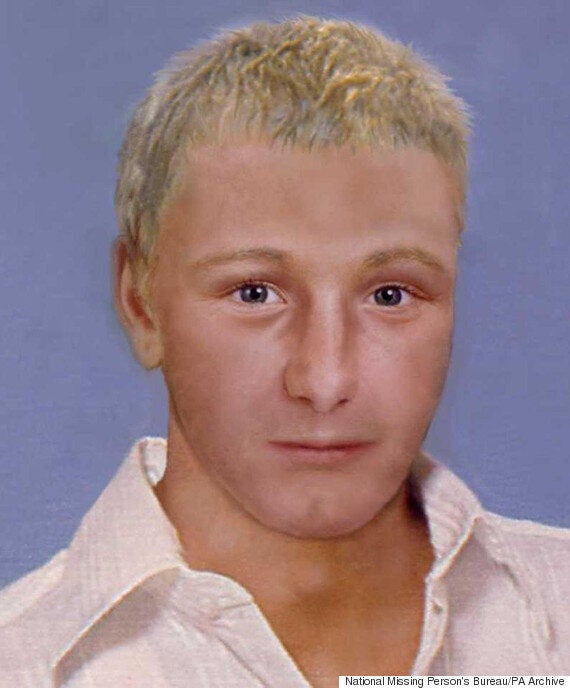 A digitally created image intended to show what Ben Needham was expected to look like aged 18, issued by the National Missing Person's Bureau to coincide with his eighteenth birthday
Over the years there have been a number of possible sightings and a range of theories about what happened to the youngster, who would now be 25.
Mrs Needham and Ben's grandmother Christine Needham took part in the three-hour TV show on Friday along with his sister Leighanna.
Speaking on the show last night, Ben's mother said: "Please end the pain that my family is suffering. I know he's out there somewhere.
"Please call the police and please put an end to this."
The show, the English translation of which is Light At The End Of The Tunnel, broadcasts to around 50% of the Greek TV audience and is about missing people, a police spokesman said.
In January, South Yorkshire Police were granted £700,000 of Home Office funding to support the Greek authorities in continuing inquiries to find Ben.
The force asked for the financial help to follow up information the family believes has never been properly investigated.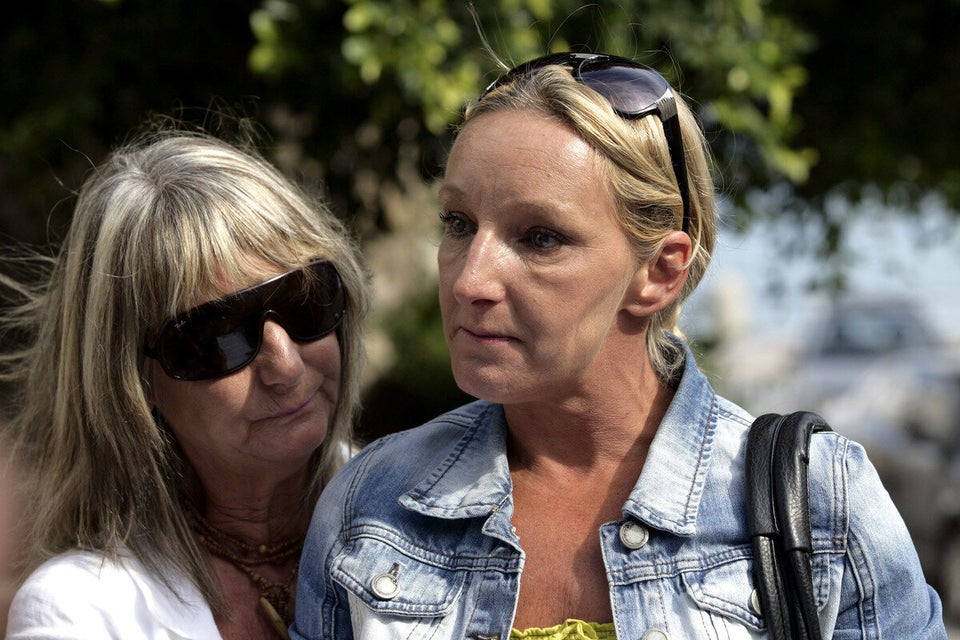 Ben Needham
The Home Office backed a South Yorkshire Police operation in 2012 when land was excavated on Kos, near the farmhouse from where Ben went missing. No trace of him was found.
Last year, a DNA test on a young man featured in video footage shot in Cyprus proved negative.
Mrs Needham posted on her fundraising site: "As part of the launch of operation Ben I have arrived in Athens this morning with my family and detectives from South Yorkshire Police.
"During our five days here we will be meeting the British ambassador for the first time in 23 years to discuss Ben's case.
"Myself and family along with British detectives will be appearing on the Greek missing programme Nikolouli as well as holding a press conference with all Greek media as well as any British media who would like to attend.
"We sincerely hope this will lead to more people coming forward with new information and will help the British and Greek police investigate into the whereabouts of Ben. Once again we would like to thank you all for your continued support."