The Health Secretary has attacked a nursing union for its "ridiculous" threats to strike over plans for a seven-day NHS.
Jeremy Hunt accused the Royal College of Nursing of "jumping the gun" and "grandstanding" after its chief executive warned that staff would resist any changes to payments they receive for working outside office hours.
Speaking to Sky News, he said: "It is ridiculous, jumping the gun. We have not made any proposals about nurses' terms and conditions.
"Remember, we already have nurses working 24-7 in hospitals. In fact we have hospital sites offering a full seven-day service under the current conditions."
Jeremy Hunt told Sky News the Royal College of Nursing was 'jumping the gun'
Mr Hunt's comments come on the same day that the Prime Minister made his first major speech since winning a Tory majority in the House of Commons.
David Cameron assured the public that the NHS was "safe in our hands" and renewed his vow to boost health funding by £8 billion by 2020.
As part of proposals to "transform" health services around the country, Mr Cameron has promised more GPs, faster access to new drugs and treatments and a greater focus on mental health and healthy living.
He is also pushing for GP and hospital care to be available to patients "wherever they are and whenever they need it".
Mr Cameron said it was "not enough just to have the right values in the NHS, we have to have the right plan for the future too".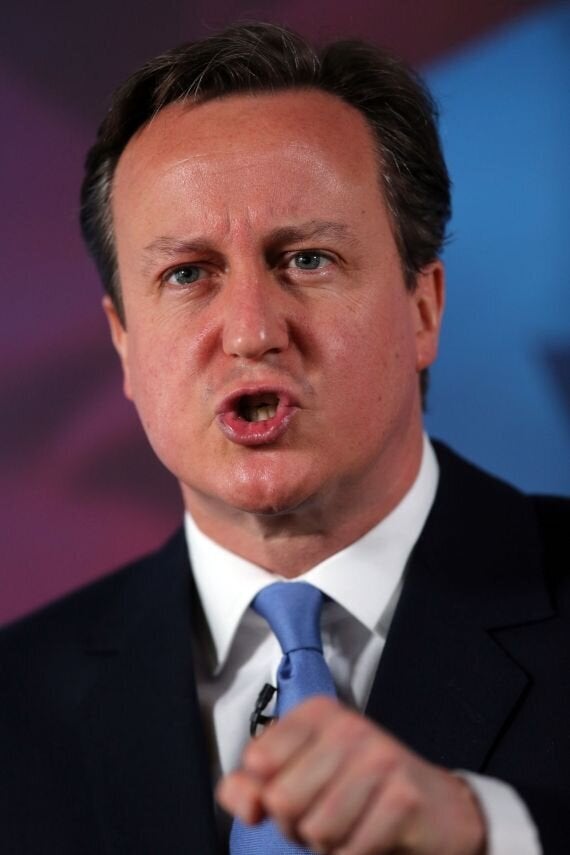 David Cameron is pushing for a patients to be able to access GP and hospital care 'wherever they are and whenever they need it'
He listed a "real focus on healthy living"; a "joined-up" service giving doctors, community nurses and carers access to the same electronic records and a "proper focus" on mental health as part of the plan.
Questioned on the increased cost of increasing services to seven days a week, Mr Cameron claimed Salford Royal hospital had reduced its costs as a result of extending its days of service, and argued people "shouldn't automatically assume that actually working something on a seven-day a week basis means it's more expensive rather than less expensive".
On funding for the plan, he reiterated his party's position during the election that they had a "strong track record" on making "difficult decisions" to provide the necessary £8 billion a year of funds.
However, the chief executive of a nursing union warned that plans to alter working hours for staff will be met with fierce opposition and industrial action.
Peter Carter told the Independent: "I would particularly give a really strong warning to the Secretary of State: any attacks on unsocial hours, weekend working payments, would be strongly resisted.
"The membership is quite clear: unsocial hours, weekend working, Christmas Day and bank holidays - they get a very modest higher level of remuneration.
"Any attack on that and I do fear it would result in industrial action."
But the Conservative minister hit back at the chief executive's demands, telling BBC Breakfast the union to wait until planning a large-scale walkout.
Mr Hunt said: "We haven't made any proposals whatsoever about changing nurses' terms and conditions ... Eight days into a new Government, I hope you'll forgive me if I don't negotiate on air about every single aspect of doctors' and nurses' conditions. That's not our proposal.
"I think the RCN should talk to their members and, rather than grandstanding like this, should come and talk to me. They want the NHS to be the safest in the world, I want that and it's what patients who use the NHS want, and I'm sure if we work together we can find a way of delivering that."
During their election campaign, the Tories made clear during the election campaign that they supported a plan produced by NHS England chief executive Simon Stevens to fill a funding gap estimated at £30 billion a year by 2020.
The scheme would see £22 billion of efficiencies, with the remainder coming from government coffers.
Downing Street aides said the GP Access Fund set up under the coalition was already extending opening hours, and the shift to seven-day services would help save lives.
Mr Cameron denied that staff will have to work longer hours - arguing that instead there needs to be a more flexible approach to work patterns so doctors and nurses are available at the right times.
The Prime Minister also hit back at Labour's repeated claims that the Conservatives cannot be trusted with the health service, saying: "The NHS is safe in my hands and I don't want anyone ever to tell you otherwise".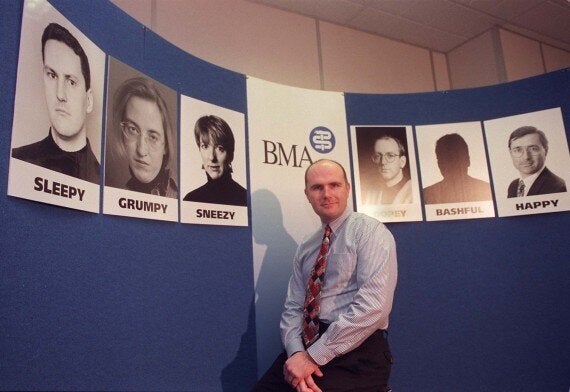 Council chairman of the British Medical Association, Dr Mark Porter, said the £ billion promised by David Cameron is the 'bare minimum needed'
British Medical Association council chairman Dr Mark Porter said: "Crucially, the £8 billion promised by the Prime Minister is the bare minimum needed for the NHS to simply stand still and will not pay for extra services.
"The real question for the government is how they plan to deliver additional care when the NHS is facing a funding gap of £30 billion and there is a chronic shortage of GPs and hospital doctors, especially in acute and emergency medicine, where access to 24-hour care is vital.
"Without the answer to these questions this announcement is empty headline-grabbing and shows that, even after polling day, politicians are still avoiding the difficult questions and continuing to play games with the NHS."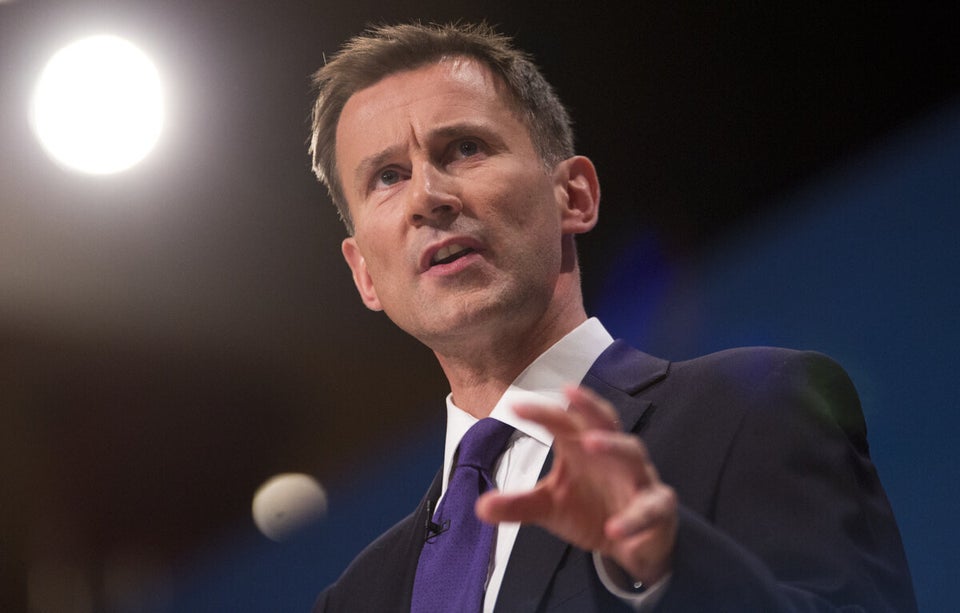 Jeremy Hunt says nursing union's strike plans are 'ridiculous'
Popular in the Community