The first official trailer for Universal's 'Steve Jobs' film is here, and already it looks like it could be taking things in an altogether different direction.
With snippets of audio being played over small snapshots of film, the trailer seems to show Jobs in a totally new light, suggesting there was a darker side to his genius.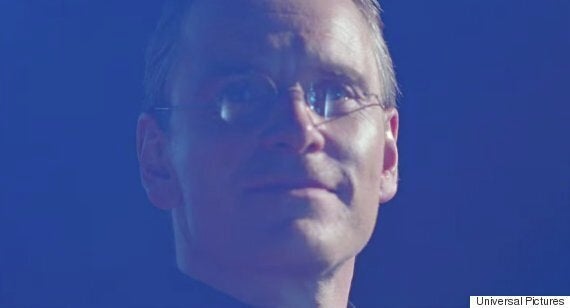 Of the two 'Steve Jobs' films in existence, Danny Boyle and Michael Fassbender's is arguably the most controversial - not least for the fact that it's a miracle it got made.
Written by Aaron Sorkin ('The Social Network'), directed by Danny Boyle and featuring Michael Fassbender as Apple's former CEO, the film will focus on three major product launches in the late 1980s and 90s, culminating in the launch of Apple's iconic iMac in 1998.
This isn't the first time Hollywood has attempted to document Steve Jobs' life. 'Jobs' in 2013 featuring Aston Kutcher and Josh Gad as Steve Jobs and Steve Wozniak.
'Steve Jobs' will be in UK cinemas from 13 November.