In the run-up to the video's debut, airing on US immediately before the Billboard Music Awards in America, Taylor teased fans by uploading mock posters, revealing some of the video's celebrity cameos, which include a number of her famous friends, like Karlie Kloss, Lena Dunham and Cara Delevingne.
However, while the video has been billed as having an 'all-star' cast, having now watched it, we feel a little bit like we're watching a new series of 'Celebrity Big Brother', where there are one or two faces in there we still don't quite recognise.
If a few of those celebrity cameos have left you scratching your head too, we've done a handy guide to everybody who stars in the 'Bad Blood' video, in the order they appear…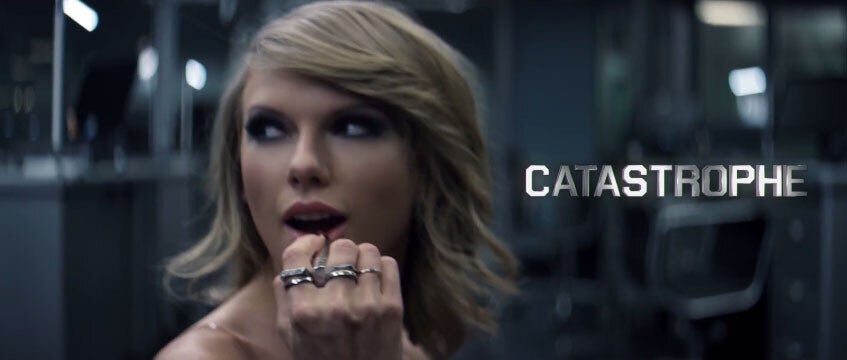 Who's Who In Taylor Swift's 'Bad Blood' Video? LISTICLE
Watch the 'Bad Blood' video for yourself below...