Meet Madeline Stuart, she's an 18-year-old aspiring model. She enjoys dance, swimming, cheerleading... and, oh yeah, she also has Down's Syndrome.
But unlike all of the people throughout her life who have seen her Down's Syndrome in a negative light, Madeline is determined not to let her condition stand in the way of her dreams - or in the dreams of others.
Madeline hopes that achieving her dream career will "help change society's view of people with Down's Syndrome" and lead to greater acceptance.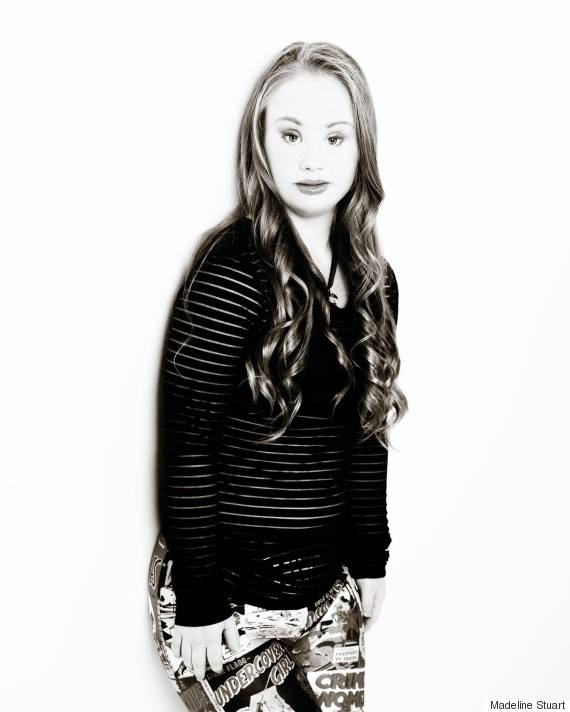 Madeline Stuart
Madeline struggled with her weight as a child, but she recently lost 40 pounds with her new love of all things sport.
"18 months ago I decided to turn my weight around and to concentrate on my health," she writes on her Facebook page alongside a before-and-after weight loss photos. "This is the outcome. Please like and share my page if you believe our health is so important. Help me to encourage other people to get healthy."
Madeline has her mother, Rosanne, to thank for instilling such a positive spirit. Speaking to Buzzfeed Life, Rosanne, explains that she's always encouraged her daughter and protected her from criticism.
"I remember having her in a [stroller] when she was a baby and small-minded people telling me she should not be out in public," she says. "Her doctors told me she would never achieve anything."
Now, the mother-daughter duo have a message for the world.
"People with Down's Syndrome can do anything. They just do it at their own pace," Rosanne continued. "Give them a chance and you will be rewarded beyond your greatest expectations."
SEE ALSO:

Dad's Touching Photo Series Of Son Flying Hopes To Raise Awareness Around Down's Syndrome