Tess Holliday is fast becoming the world's most recognised plus-size model.
At 5'5" tall and a UK size 24, she became the first model of her height and size to be signed to an agency, MiLK Model Management , back in January.
This week, she proudly revealed a gorgeous set of black and white photographs from her first official agency shoot.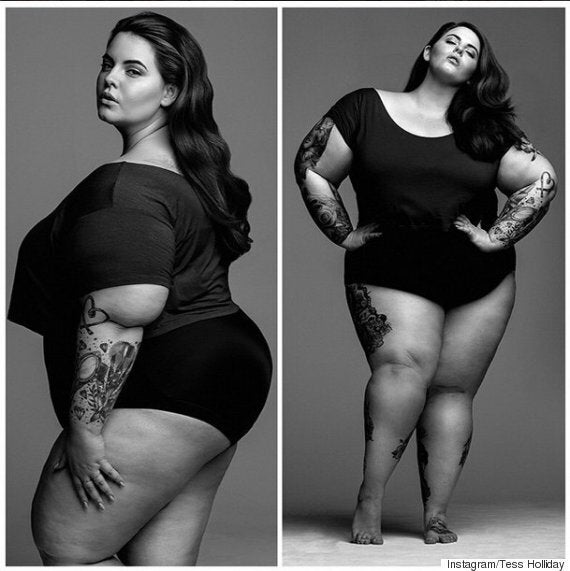 Sharing the images with her 660,000 Instagram followers (and counting), she wrote: "I have so much to smile about these day!"
"She's so beautiful," wrote one commenter. While another said: "I wish I had your confidence."
But, while the responses have been overwhelmingly positive, there are still critics who are concerned that she is promoting unhealthy body image.
Speaking to HuffPost UK Lifestyle earlier this year, Tess says she works out with a trainer four times a week, walks, swims and hikes, but she still receives "sometimes hundreds" of negative comments on a daily basis.
She explained: "I understand not everyone understands what I'm about. But to me it's such a simple concept. It's all about loving your body regardless of your size and chasing your dreams."
The mother-of-one whose surname is Munster, although she uses the surname of her fiancée Nick Holliday, is also behind the hashtag #effyourbeautystandards, which encourages women to celebrate their bodies and sticks two fingers up at standard beauty ideals.
According to Plus Model Magazine, Tess is the first plus size model of her size and height to be signed to an agency. (The New York Daily News points out plus-size models tend to be taller than 5'8" and between sizes 10 to 18.)
On the back of this, the 29-year-old has been named one of the world's top plus size models by Refinery 29 and Vogue Italia.
Back in January, she told HuffPost UK Lifestyle securing her contract had been "mind-blowing" and yet simultaneously: "Very humbling. I knew it would be big, but it's far exceeded anything I could have imagined."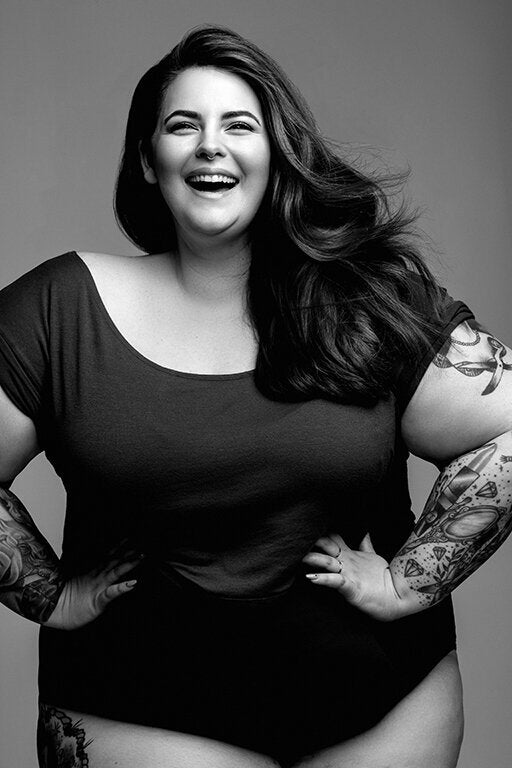 Tess Holliday