César Aguzzoli is a serious "Star Wars" fan, and we don't just mean that in the sense that he has already bought tickets for the Secret Cinema showing of "Empire Strikes Back".
No César is the kind of "Star Wars" fan who takes his perfectly good VW Camper Van and then promptly transforms it into his favourite character from the science fiction phenomenon.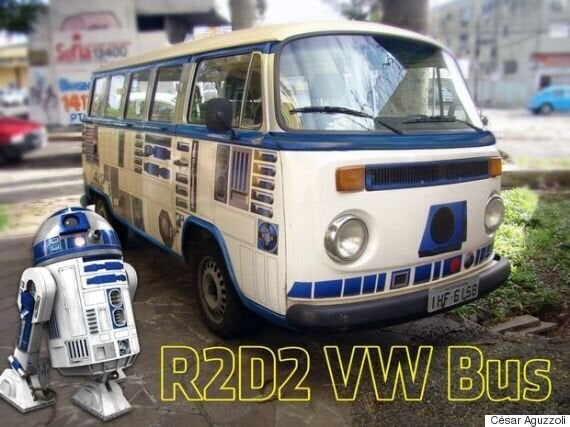 It's somewhat appropriate that this DIY masterpiece was made in Brazil - one of the last countries in the world to have made the VW Camper.
While it clearly took Aguzzoli months to come up with the design and then implement it, he's taken the time to write a full manual on how to convert your own VW Camper into your favourite "Star Wars" character.
Or if you don't have a VW Camper but still want to show your appreciation there is always this incredible 10,000 brick LEGO Millennium Falcon which was painstakingly made by fans in Malaysia.
Astonishingly you'd actually have to go much much further if you wanted to be crowned the biggest "Star Wars" fan as that accolade has to go to a team that built a life-size X-Wing out of LEGO.
Popular in the Community