Snooker legend Willie Thorne has revealed that he attempted suicide after losing £1million thanks to a gambling addiction.
The sportsman broke down in tears on ITV's 'This Morning' on Monday (18 May) as he opened up about his problems, blaming credit and credit cards for "ruining" him.
Revealing this addiction to gambling started when he retired from snooker and lost his mother, Willie told hosts Phillip Schofield and Amanda Holden: "That's when I just went off the rails... it was a big loss."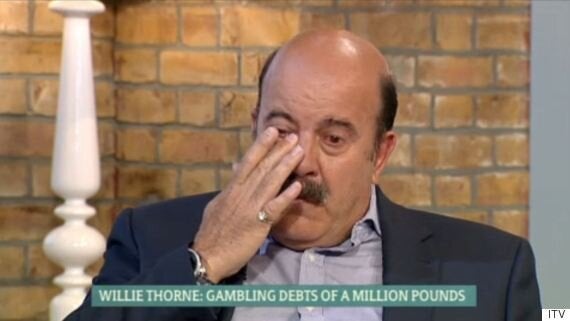 Willie Thorne opened up on 'This Morning'
He continued: "I have suffered from depression most of my life. Snooker players have a lot of free time, and I think the biggest thing wrong with this country is you get credit, that's the biggest problem. Credit and credit cards have ruined this country - and have obviously ruined me."
Becoming emotional as he discussed his suicide attempt, Willie continued: "It was a coward's way out. After the event, you think 'what am I doing?'. But life was spiralling out of control, and I just literally didn't know what to do anymore.
"I just got up and knew I couldn't do it anymore. I didn't turn up for a business meeting with Jill [his wife] - and I'd never been late in my life, and that's when the alarm bells started to ring for Jill.
"It was a miracle really because I'd just booked into a hotel that was quite a long way from home, and she just rang around all the hotels and asked if Willie Thorne was there - I had rung a few mates to say sorry and had written three letters for my children, my wife and my mother at the time."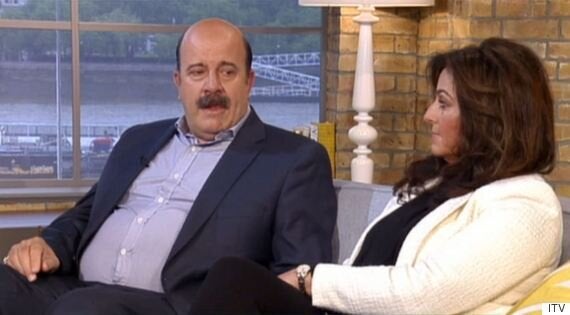 Willie's wife Jill supported him on the show
Jill appeared on the ITV daytime show with Willie, revealing she was "devastated" to find her husband in the hotel room.
"I knew I'd only just caught him in time, that it'd come to this yet again. I'm so glad that the police and the ambulance had turned up as well, as without them I don't know how I would have stopped him to be honest. He was hell-bent on doing it. It was sad, it was really, really sad and shocking as well. It was heartbreaking really."
She added: "It's like someone has got an incurable disease really. You would do anything to help them to make them better, and I'd tried everything over the years and thought he was getting better and obviously he had this relapse. It is like watching someone die. We just take every day as it comes."
A tearful Willie admitted, "It's a relief really that it's out in the open now. People knew I was a gambler, but I was hiding a secret about how big the gambling debt was. I haven't slept for the last three years through the night. I've put two stone in weight on in the last three months. So I've got to try and get myself fit and look forward to life again."
If you've been affected by the issues in this article, please call the Samaritans on 08457 90 90 90.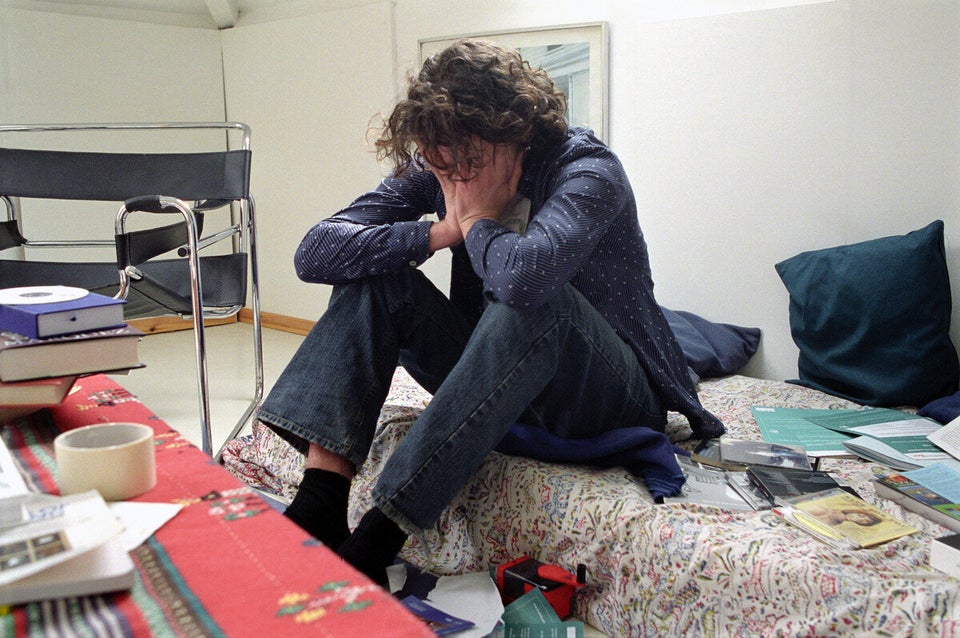 Signs of depression: what to look out for
Related