Ukip MEP Patrick O'Flynn has resigned as the party's economics spokesman and apologised to Nigel Farage, after criticising the leader for being "snarling, thin-skinned and aggressive".
In a statement, the former journalist said he regretted going public with his frustrations about the party's fortunes on election day, after the 'purple revolution' failed to deliver more than a single Westminster seat.
"I would like to apologise directly to Nigel for the phrase 'snarling, thin-skinned and aggressive'," he wrote.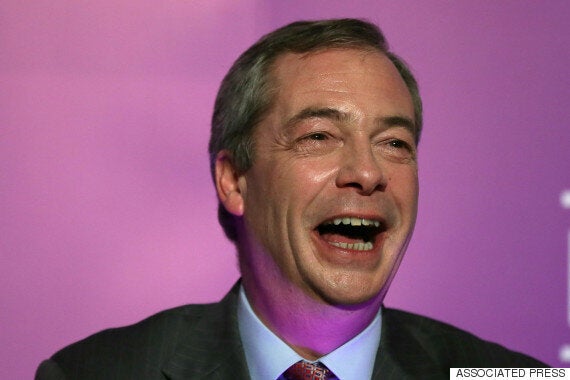 Farage last week claimed behind-the-back briefers would be "removed"
"This was a fragment of a wider passage about perceptions and is not what I think of him. Nonetheless, I should have known better than anyone what use would be made of phrases that were both unkind and unfair.
"I am proud of what we achieved in the general election and am only sorry to have succumbed, as Roger (Helmer) put it with such impressive understatement, to public remarks that were 'unhelpful'. I think it appropriate to stand down as economic spokesman, which I have done.
"I hope in the months ahead to be of use to the great campaign to persuade the British people to leave the EU, which is after all what brought me into politics in the first place."
Farage has since released a statement, and hailed his party colleague as an "honourable man".
He said: "Patrick O'Flynn came in person to tell me he had realised that he had made a mistake and, being the honourable man that he is, tendered his resignation as UKIP Economics Spokesman.
"I accepted his resignation with some sadness, not least because he is very able and has been a great asset to the team. He continues to be a committed UKIP member and MEP."
Suzanne Evans, the party's deputy chairman and 2015 manifesto chief, was also quick to respond to the former spokesman's letter, saying: "Patrick O'Flynn is one of Ukip's hardest working MEPs.
"He has been an excellent economics spokesman and made valuable and professional contributions to our manifesto and our General Election campaign. I'm very sorry indeed to see him step down from his spokesman role."
O'Flynn's resignation will potentially leave Douglas Carswell, and those who called on Farage to take a "break" from the party leadership, more isolated.
Party donor Arron Banks last week led calls for Carswell, Evans and O'Flynn to leave the party.
In an interview with The Telegraph on Friday, Farage said: "I am drawing a line under bickering or briefing – I am not having any more of it. Enough's enough.
"If that means I have to move into a slightly autocratic mode, and say if anyone is caught briefing behind anyone's backs after what we have gone through over the past three days will be removed."
Senior UKIP sources warned last week that O'Flynn would lose his economics brief and be told to work his way back to the top.
After Farage was reinstated by the NEC as party leader following his promised resignation, open party warfare commenced, with several senior Ukip figures calling for his resignation, while others lined up to defend him - and two key officials lost their jobs.