Attention nerds! Especially: board game nerds! And especially: British board game nerds!
(And we do of course include ourselves in that description.)
The game Settlers Of Catan just got even better - thanks to the website Catan Maps.
Catan Maps is run by people who "all love Settlers of Catan". As they say about the best-selling board game, "one of the best things about it is the limitless possibilities when it comes to creating variable maps" - and that's what the website is devoted to.
The latest variable map they've come up with is rather special, however. Inspired by the BBC election night's map of the British Isles - which spookily resembled a Catan board (including Emily Maitlis as a real-life robber) -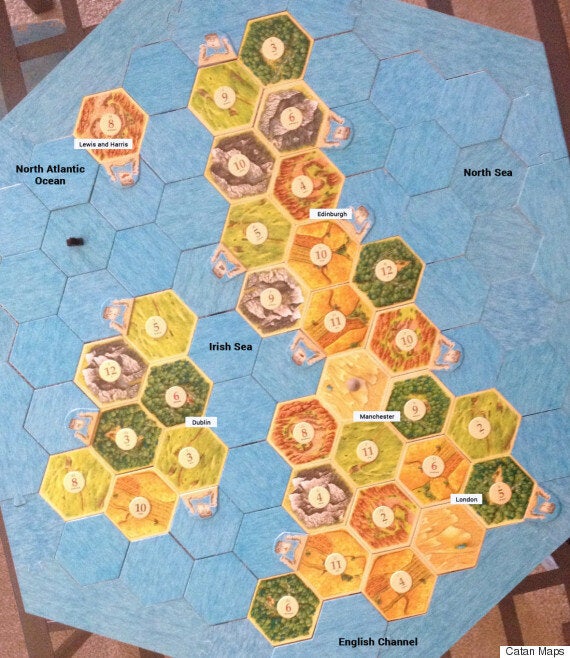 Wonderful stuff. (Although surely Wales should be full of sheep, not ore?)
Related