Ukip's deputy chairman, Suzanne Evans, has resigned her senior role as policy chief after a week of bitter in-fighting in the party and behind-the-back briefings against leader Nigel Farage.
Evans, who was hailed by many in Ukip as a leader-in-waiting and took charge of the party's 2015 election manifesto, released a statement saying she would step down from her role.
In a post on Facebook, she said: "It has been a great privilege to work with UKIP for the past four months to produce the 2015 General Election manifesto.
"I was delighted with the way it was received, especially by party members and supporters. While my contract for that work comes to an end next week, I remain in my voluntary post as Deputy Chairman."
The Telegraph reports Evans will be replaced by Mark Reckless, a Tory defector who lost his Rochester & Strood seat in the general election, in a so-called "purge of the plotters".
Evans said she "strongly refuted" any allegation she had been involved in an attempt to oust her party's leader.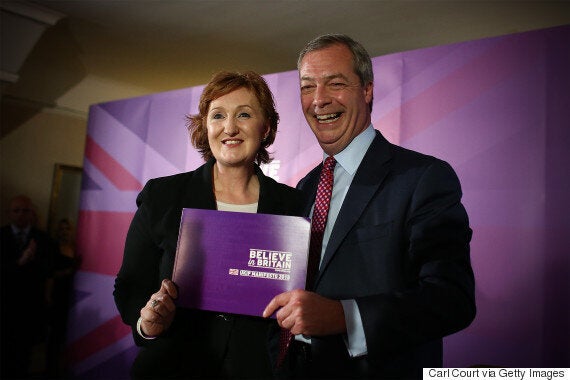 Close colleagues: Farage had been full of praise for Evans
The rising star stoked the flames of a so-called 'civil war' after publicly calling for Farage to "take a holiday", and asserting that the party needed to "diversify".
She had long been touted by the Ukip leader as a high-flyer in the party, and was even recommended to take over from Farage when he resigned.
But relations between the two senior party figures have come under intense pressure since splits regarding the future of Ukip have emerged.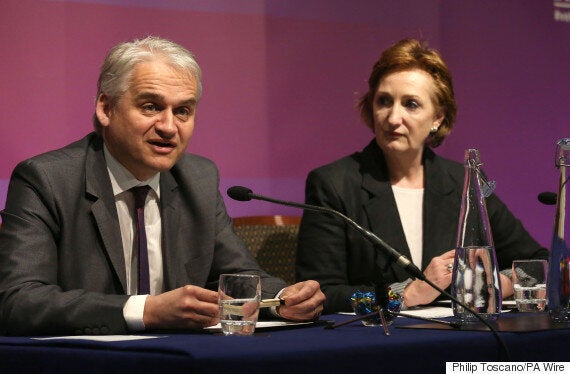 Two senior Ukip figures stepped down within hours of each other
The Ukip leader on Friday warned that those briefing against him would be "removed".
"I am drawing a line under bickering or briefing – I am not having any more of it. Enough's enough," he said.
The loss of Evans and O'Flynn from senior roles in the party is likely to leave Douglas Carswell, Ukip's only voice in the Commons, isolated in calls for a change of leadership
The MP for Clacton previously called on Farage to "take a break now" from his leadership duties, and was widely believed to have been the subject of a veiled comment by the Ukip frontman.
"There is one person ... agitating for a change and for a leadership election. He hasn't had the courage to break cover, but he must make his mind up. Is his future with Ukip or not?" Farage warned.