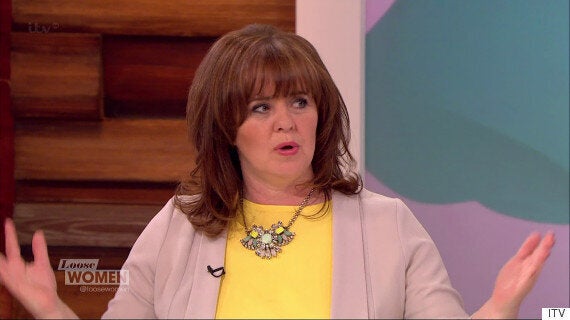 Coleen Nolan on Tuesday's 'Loose Women'
During the panel discussion, Coleen said: "What about if somebody walked in and said I want a cake and I want the whole Islamic State on it and how I support it and how I support them killing our people. Because it's a business do they have to make it? And if they turn around and say they're not making it, we'd all applaud it."
Now Katie has taken to Twitter to remind the presenter that gay rights are rather different to being a supporter of the Islamic State, and couldn't resist having a dig while she was at it either.
"Sorry to see @NolanColeen being slated in the press *kills herself laughing at chubsters downfall'. Gay rights are not the same as ISIS love," Katie tweeted.
Coleen and Katie have history, after the former 'Celebrity Big Brother' star appeared on 'Loose Women' back in February to discuss her time in the house.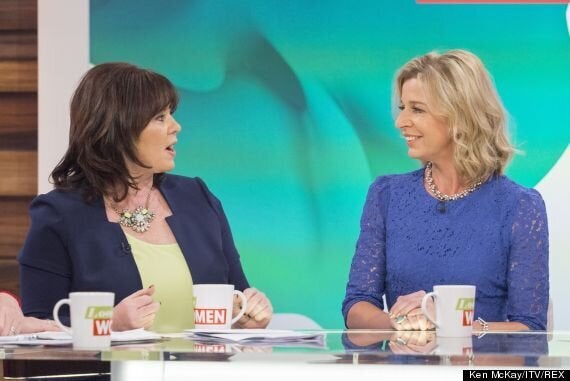 Coleen and Katie locked horns on 'Loose Women' in February
When asked if she was referring to specific remarks, Coleen questioned Katie's decision to tweet insults about her sister Linda, during her appearance on 'CBB' in 2014.
When Coleen pointed out that Linda was a breast cancer survivor, Katie remained indignant, responding: "I get insults every day – I accept what people throw at me.
"If you put yourself out there on TV you have to expect people won't like you."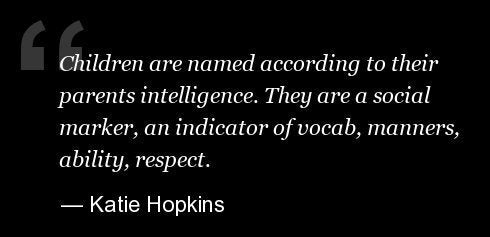 Katie Hopkins' Most Controversial Quotes