All parents want to be cool, but these parents are SERIOUSLY cool.
Leon and Lily Mackie, and their two-year-old son Orson have had the internet in stitches their Cardboard Box Office blog.
The family, from Wellington, New Zealand, recreate their favourite movie scenes and sets out of cardboard and other domestic junk, then stick photos on their blog.
And it's amazing. Titanic below, you see?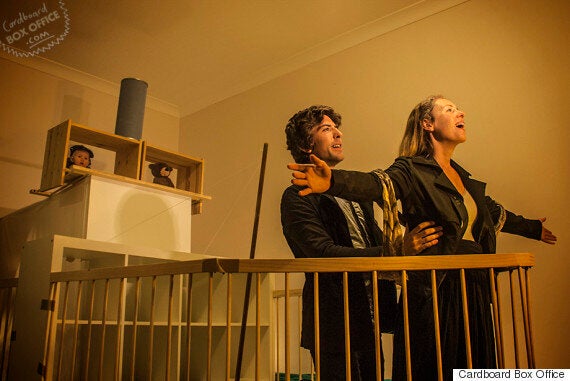 It all started because the couple had tonnes of spare boxes after moving from Wellington to Oz in 2012 when they started the blog, (although they have since moved back to NZ).
"I wanted to do something with them but wasn't sure what. On one of our many Saturday nights at home we got the idea to do a family photo in the style of Wes Anderson's A Life Aquatic (below) using some of the boxes, some sheets, and furniture."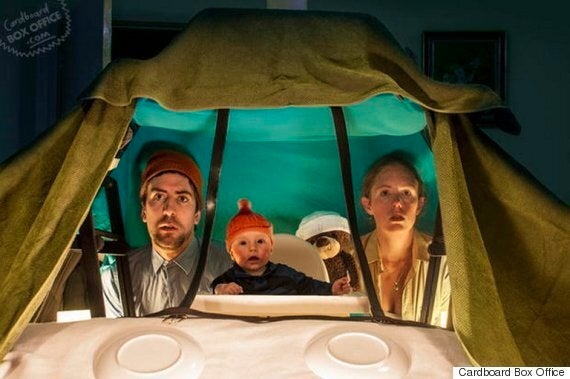 "I think we were sleep-deprived or something," he continued. "We put the photo up online for friends and family to see and they loved it and asked what movie we would do next.
"Since we had a lot more boxes and weekends left we decided to do another. And then another. To date I think we've done around 70 photos."
Mackie says he finds inspiration from simply walking around their house, looking in rooms and cupboards and sticking to generic objects so people can recognise them.
Their toddler is very much involved in recreating the scenes and has done more since he has grown older.
"He's always been quite fascinated by the sets but now he can get more involved and play," added Mackie.
"He will point to our dining table covered in blankets and ask 'what is this' and we will say 'that's a car' and then he will look at it again and start calling it a car and wanting to get inside."
Having recreated 70 scenes, Mackie said they can take anything from one hour to the entire day, such as their Game of Thrones scene below.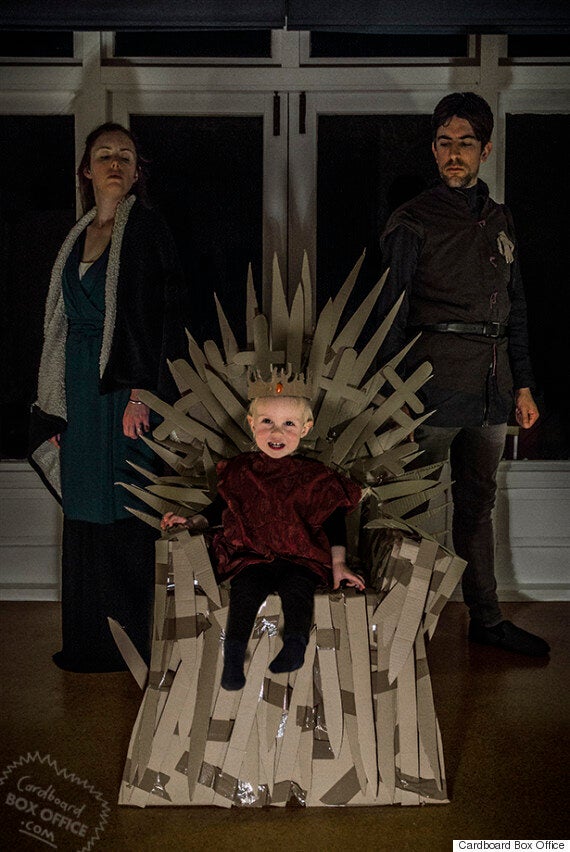 "We will usually have an idea that morning and maybe purchase a supply or two during the day while we're out. We start a build late afternoon/evening and do the shoot that night. It really doesn't take as long as people think..."
The only film scene they have had to abandon halfway through was The Life of Pi: "The tiger I made looked ridiculous. Even by our standards.
"I had finished constructing it (out of clothes and buttons or whatever) and thought this really doesn't look very good, but decided to ask Lilly for her opinion. Lilly took one look at it and just started laughing. So yeah, I might try that one again one day..."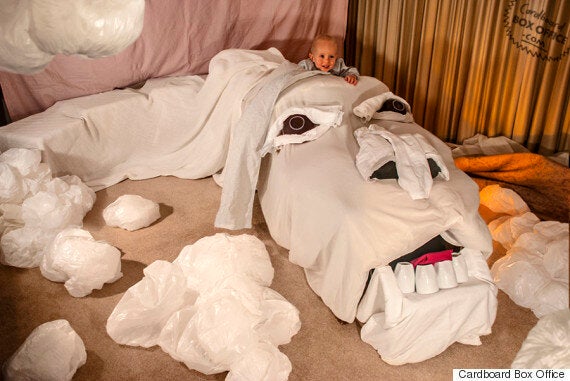 Their most popular scene has been the NeverEnding Story (above), having used a giant pile of washing and crockery to look like Falcor, but it was the Lord of The Rings scene that took the longest.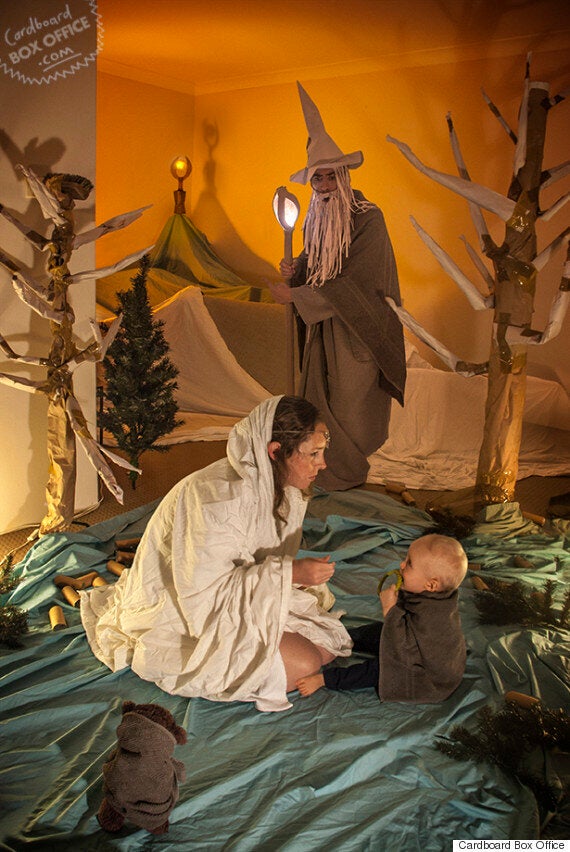 "The set was quite large and the costumes took quite a bit of time to make," added Mackie. "Usually we try and keep things pretty quick and simple but that photo really needed to be epic to match the scale of the films!"
We love them all, so here are a few more to occupy you for a couple of minutes...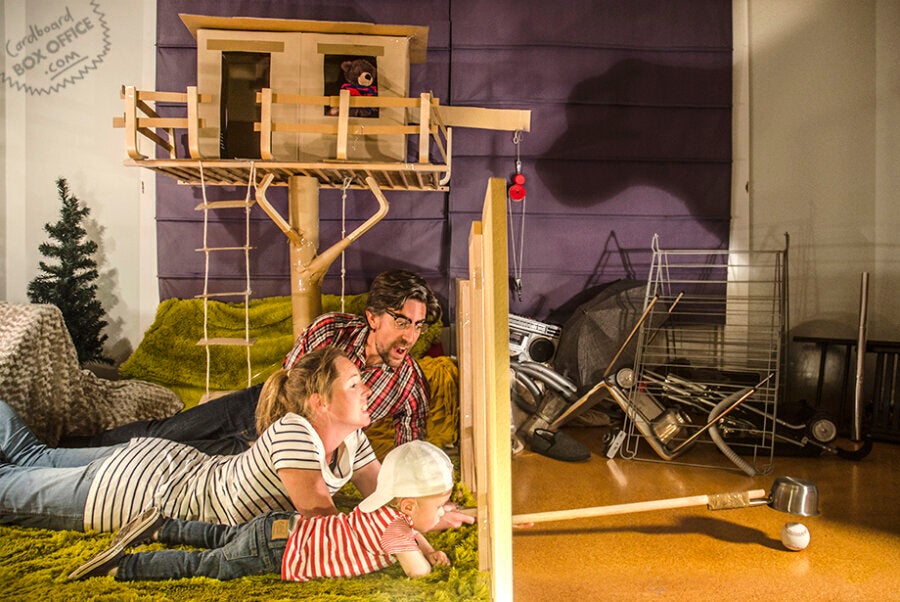 Cardboard Box Office
To see the couple's latest creations and follow their cardboard journey, visit their website at CardboardBoxOffice.com.