Beans on toast are a great can't be bothered to cook/run out of money/hungover fix, but can you imagine eating them every single day? For breakfast, lunch and dinner?
Because that's what 25-year-old Gary Watkinson does. And doctors say he's perfectly healthy.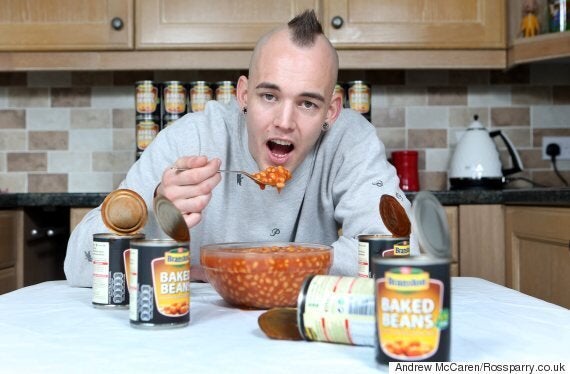 Meet the real-life Mr Bean
After reading a story about a girl dying from a similar diet, Watkinson, who is currently unemployed, took a trip to the doctor to quash his fears.
"They took my blood sample but it all came back healthy. They told me I was fine. I'm actually quite slim and only weigh 11 stone."
He added: I don't eat fruit or veg, or any other kind of carbs or cereal. I get up in the morning and have beans on toast for breakfast, then again for lunch and dinner.
"I don't even have cheese on it. When I tell people they can't believe it. The beans on toast thing has only been more recent though, before that it was just beans and toast separately."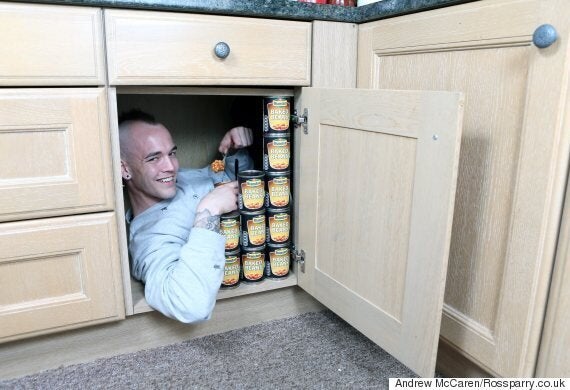 Watkinson with a lot of beans
Watkinson will only eat Branston beans, and says he just "couldn't eat" Tesco value beans.
"I didn't believe him when we first started going out and he told me. I remember going on holiday to Ibiza and he couldn't find anywhere that sold beans. Then he found this one shop that sold Branston's beans on the other side of the island to where we were staying.
"We kept having to get a taxi there to stock up, it was so ridiculous."
A spokesperson from the Nutrition Society said: "Gary does actually eat food that contains a good amount of fibre so he is probably not constipated which can often lead to ill health and cancer. He gets fat from the beans, the toast, and the chips which will provide him with calories.
"So even though he is slim, he is still getting fat and energy from that fat. So the good news is that he probably can get by on that. His life will be limited in terms of energy, and he may not be very healthy. He has learned to manage his daily life so that he can survive on that diet.
"I would be concerned about his older years as he will need more padding to keep him warm and will need to increase his food intake then.
"Plus he will need to eat more vitamins, minerals and trace elements to avoid the ills that befall the elderly. His bones will be brittle and he will catch colds and flu."