When you hear that a bus has set a land speed record, the normal assumption is there's a jet engine on the back, or that it has wings.
Well this bus is really rather special because when it reached the record-breaking 76mph it doesn't use a jet engine, or wings. In fact it's actually driving around the city of Reading right now working as a normal bus.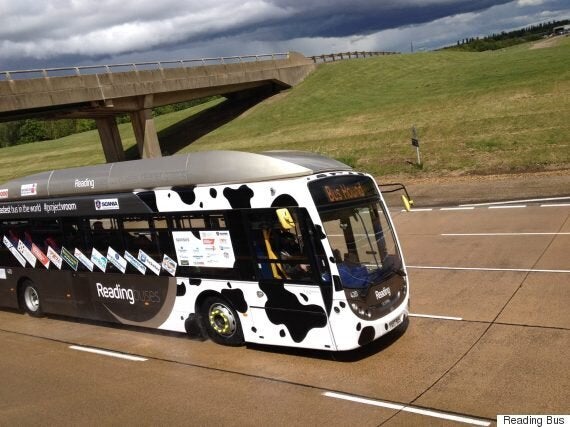 No, what sets this bus apart from all the others is the substance that's powering it: cow poo.
Recorded by the UK Timing association, the natural gas bus set the land speed record by hitting 123.57km/h.
In keeping with racing traditions the bus was tested at the famous Millbrook Proving Ground. The company hopes that the record will encourage other companies to get behind the new technology while raising awareness with the general public.
Speaking to BBC News Chief Engineer John Bickerton said: "We've laid down a challenge for other bus operators to best our record and we had to make it a bit hard for them.
"Most importantly we wanted to get the image of bus transport away from being dirty, smelly, and slow. We're modern, fast, and at the cutting edge of innovation."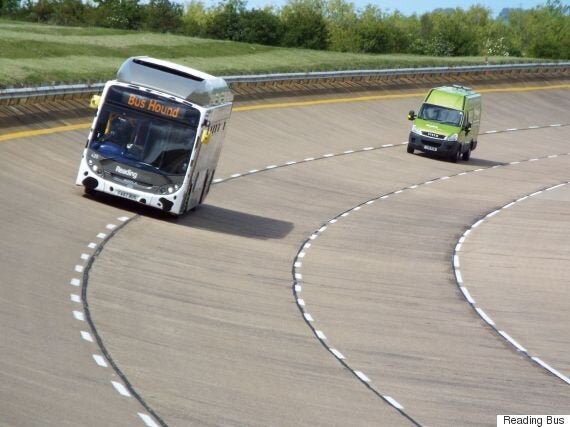 "It was an impressive sight as it swept by on the track. It sounded like a Vulcan bomber - the aerodynamics aren't designed for going 80mph."
As proof that this was just an ordinary bus, Reading has removed the crash bars and set it back to work where it is already taking passengers.
Related